The first photo on Instagram after the resumption of the novel: Jennifer Lopez and Ben Affleck appeared at Leia Remini's party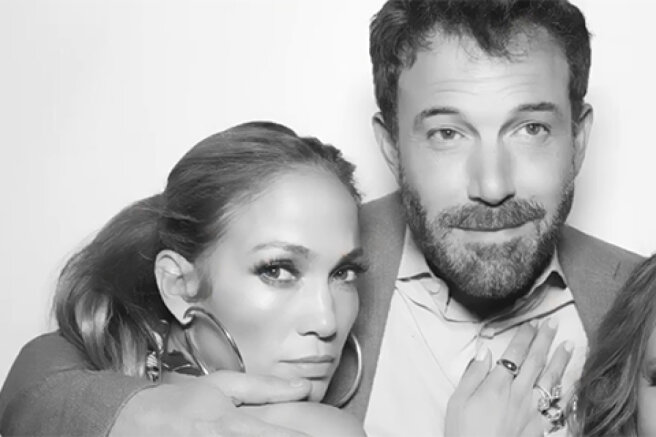 The public can still follow the development of the renewed romance of 51-year-old Jennifer Lopez and 48-year-old Ben Affleck mainly thanks to paparazzi pictures and insider information. The fact that they are together again, the stars do not hide, but they are not in a hurry to publish cute romantic pictures in their social networks. Instagram debut is of great importance in the modern world, because many people today do not take any event seriously until it is confirmed on instagram.
This step from the stars themselves will still have to wait, but they already seem to be ready to appear as a couple in the Instagram of other people.
So, last night Affleck and Lopez appeared on the Instagram of actress Leia Remini. She shared a small video, edited from photos taken at the celebration of her birthday in June. In one of the shots, Leia poses just with Jennifer and Ben, who is gently embracing his beloved.
Recall that Lopez and Affleck dated from 2002 to 2004 and were engaged. Jennifer got back together with Ben earlier this year, after she broke up with her fiance Alex Rodriguez. Insiders insist that the relationship between the singer and the actor is very serious and they are even looking for a house in Los Angeles where they could live together.
This is not a random connection. They take this very seriously and want their relationship to last for a long time,
- sources say.
Well, in a recent interview, J. Lo even admitted that she is now going through the best period of her life. However, whether this is due to a new love, she did not specify — the singer herself prefers not to speak about her relationship with Affleck yet.