Ida Galich shared the details of the separation from her husband:"Alan was the initiator of the divorce"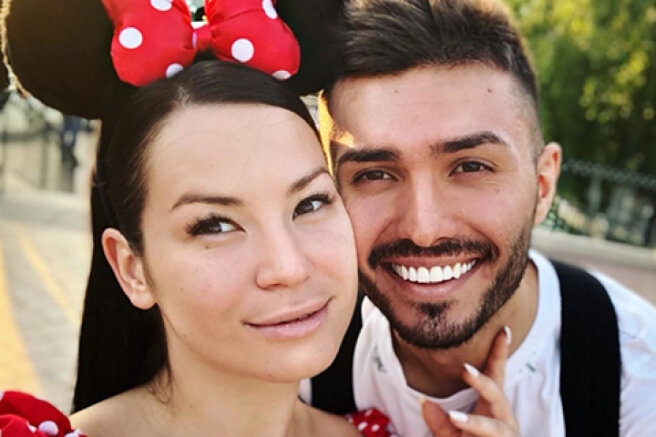 Ida Galich's divorce from Alan Basiev became known at the beginning of the year, but this topic still continues to interest fans of the ex-spouses. Firstly, their separation was very unexpected and rapid, and secondly, the couple did not shed light on the true reasons for their breakup.
Today, a new edition of the show "Tell Gordeeva" was released on Katerina Gordeeva's YouTube channel, the main character of which was 31-year-old Ida. In this conversation, Galich touched on the topic of her personal life and shared some details of the breakup with 28-year-old Alan. First of all, the blogger and TV presenter denied the rumor that she divorced her husband because of financial problems.
I do not know who is spreading these rumors. This is such nonsense. I can prove very simply that this is not why we broke up. Alan, being in a relationship with me, earned a lot. I received both handbags and trousers, and we lived perfectly. Money has nothing to do with it at all. I married a man who had less money than me, but I loved him. It doesn't matter to me at all. Even in my family, there was no question that my father should do this, the fifth, the tenth. Then one earns, then the other. There was no such thing that only the father works, and everyone else is cooling off,
- Galich clarified.
Ida also admitted that she did not plan to divorce her husband and dreamed of living with him until the end of her days. What exactly was the reason for their separation, Galich did not tell, but said that Alan was the initiator of the divorce:
I thought I was going to live with Alan all my life. I thought so until the day when we went to get a divorce. This is still a painful topic for me, because how we loved each other, so rarely can anyone. But there are situations when you realize that-no. We have a moment when you understand that either you will kill each other in a year, or something needs to be done. We both understood this, but Alan was the initiator of the divorce. Not what he said: "I want to divorce you." He said, " It's either like this, or we're getting a divorce." And I told him that "like this" I can't do it.
Galich is very worried about the separation from her husband, because she would like her one-year-old son Leon to grow up in a full family. The boy communicates with his father, but does not yet have the opportunity to see him often. Ida herself admits that she is absolutely not ready for a new relationship yet. According to Galich, even in her wildest fantasies, she can't imagine herself next to another man yet.
Ida Galich and Alan Basiev were together for about three years. In 2018, they got married, and at the beginning of 2020, their son Leon was born. The couple constantly shared details of their relationship on Instagram, which made fans feel that Ida and Alan were the perfect couple. Galich no longer plans to bring his next relationship to the public plane.