Media: Elizabeth II wants to sue Prince Harry and Meghan Markle because of their constant attacks on the royal family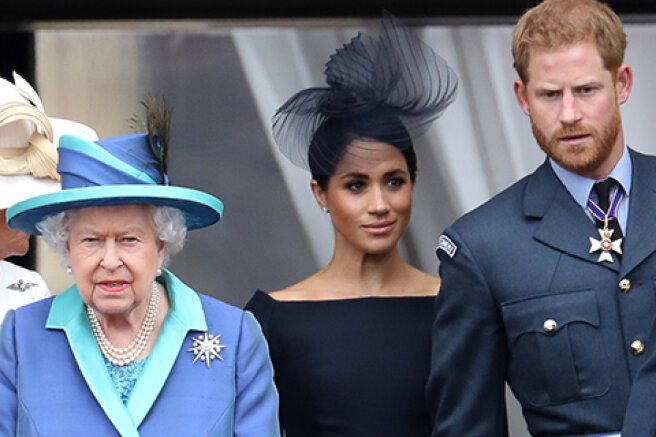 95-year-old Elizabeth II has always been extremely kind to her 36-year-old grandson Prince Harry and his 40-year-old wife Meghan Markle. Even when the couple resigned their royal powers and moved from the UK, Elizabeth II noted that the United Kingdom would always be their home. She did not spill out after the scandalous interview of the couple with Oprah Winfrey, in which they put the palace not in the best light. The Dukes of Sussex, I must say, in turn, always spoke warmly about the queen and even their daughter Lilibet Diana was named after her.
However, the Queen's patience seems to have snapped. According to The Sun, citing royal sources, Elizabeth II wants to sue her grandson and his wife, as their regular attacks on the royal family outraged her to the limit. The last straw was the upcoming memoirs of Prince Harry, which will be published next month.
There is a limit to everything, and the palace has reached it. The Queen and the royal family were simply exasperated. Now their team of lawyers is looking for suitable lawyers. Harry and Meghan will be aware that repeated attacks from their side are unacceptable,
the insider said.
According to a statement published by Prince Harry on the Archwell website, in the book he will talk about life in the royal family.I am writing this not as the prince I was born, but as the person I have become,
— he shared.
However, the case may not go to court — Elizabeth II's legal team is going to send a warning to Penguin Random House, which is going to publish Harry's memoirs.
If someone in the book is named or accused of something, it can be slander and a violation of the rights to private family life,
- the source concluded.
Buckingham Palace refused to confirm or deny the news that the royal family plans to sue the Dukes of Sussex.