Jennifer Lopez and Ben Affleck showed tender feelings in public: photos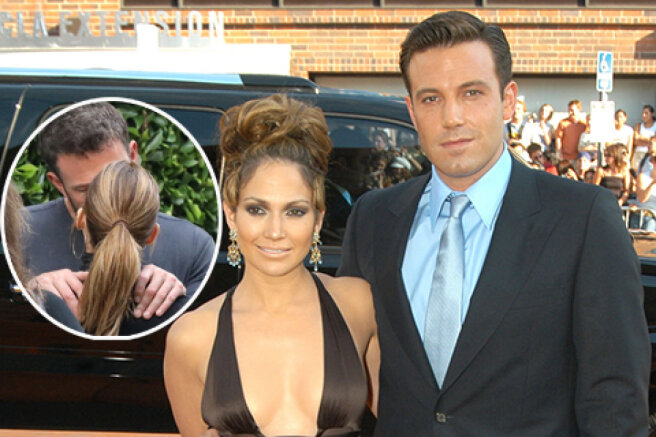 It seems that in the relationship of 52-year-old Jennifer Lopez and 49-year-old Ben Affleck, the candy-bouquet period continues: they practically do not part and behave like teenagers in love. A couple of tender feelings do not hide in public either — yesterday they were filmed kissing on the street. Ben and Jen spent time at the actor's house, and then each went about their own business. Affleck couldn't let Jennifer go without a kiss.
Now the lovers are actively looking for a house in Los Angeles for themselves- they are often seen in prestigious areas of the city, where they come to see suitable options. They have serious intentions towards each other: Lopez even crossed out her former lover Alex Rodriguez from the life, unsubscribing from him on Instagram and deleting all joint pictures. This was a kind of gift from Jennifer to Ben on his birthday. And she made expensive gifts to her boyfriend's daughters in honor of the holiday.
Close couples met their romance warmly. The singer's mother, who fell in love with Ben during his first romance with her daughter (Lopez and Affleck met in the early 2000s and were even engaged), was completely delighted with their reunion. Lopez's children from her marriage to Marc Anthony also got along well with her mom's boyfriend.
The actress herself also does not hide that she is very happy, and says that she has never felt so good before.