Sofia Bush is engaged to businessman Grant Hughes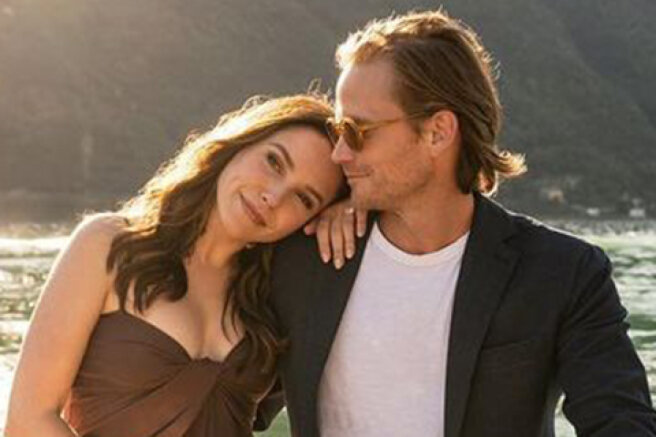 The 39-year-old star of the TV series "One Tree Hill" Sofia Bush got engaged to her boyfriend Grant Hughes a year after the beginning of the relationship. The businessman made a marriage proposal to the actress during their romantic trip to Italy. The couple went for a boat ride on Lake Como, when Grant suddenly got down on one knee in front of Sofia and put an engagement ring on her finger.
The actress announced her engagement on her Instagram, posting several beautiful pictures with her beloved. Bush admitted that she is now literally over the moon with happiness.
It turns out that being a loved one for your loved one is the best feeling on planet Earth. Thank you to everyone who helped Grant arrange this incredible and most touching surprise in my life. My heart bursts with happiness,
- the newly-made bride shared her emotions.
Grant Hughes also commented on the engagement with his beloved in his Instagram. He called Sofia his eternal favorite, and also admitted that he was happy at the thought that he would spend the rest of his life with her.
Sofia Bush and Grant Hughes have been together for more than a year. For the first time, the paparazzi noticed them together back in May last year, and since that moment the couple has literally not parted. Grant has nothing to do with show business. He is the co-founder of FocusMotion Health, a company that produces orthopedic products for the recovery of patients after complex operations.
Nothing is known about Hughes ' personal life before the meeting with Bush. For the actress, this marriage will be the second: in 2005, she married a colleague on the TV series "One Tree Hill" Chad Michael Murray, but after just five months of marriage, they announced their separation.
The first news from Musthub was shared by blogger Tiana.