Jennifer Lopez spoke about the changes: "The best time in my life"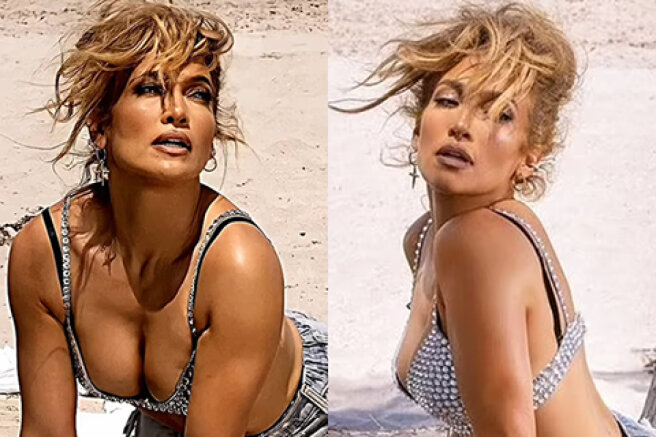 In recent months, there have been big changes in the life of 51-year-old Jennifer Lopez: she broke up with 45-year-old fiance Alex Rodriguez and resumed a long-standing romance with ex — boyfriend-48-year-old Ben Affleck (they dated from 2002 to 2004 and were engaged). Such changes in her personal life had a more than beneficial effect on the singer. Yesterday, on Zane Lowe's radio show, she admitted that she is very happy at this time in her life.
I am very happy. I know that people are always surprised: "How are you? What's happening? Are you okay?". But I've never felt better than I do now,
— she admitted.
Despite the fact that she did not openly talk about the affair with Affleck, the star made it clear that she was in love.
I want people who care about me to know that I really am now where I feel good. And I think that as soon as you come to the same thing, amazing things will happen to you that you thought would never happen again in your life. This is what is happening to me now. I adore all the love that now meets on my way, and all the good wishes. And I just want everyone to know that now is the best time of my life,
— she concluded.
The singer also added that some people feel inspired when they have a broken heart, and in her case, everything happens the other way around.
When I feel really good, I realize that I'm making my best music. When I returned from the Dominican Republic, I immediately told everyone that I wanted to get into the studio,
Lopez added.
As a result of her creative impulse, a video for a new song Cambia el Paso appeared. The singer admitted that this is a song about change, hinting that the song was inspired by her breakup with Alex Rodriguez.
Lopez has been dating Affleck for several months. The couple does not keep the relationship a secret and has been openly appearing in public together for a long time, without hiding their tender feelings. Insiders say that the couple spends all their free time together and Lopez is already thinking of buying a house near Affleck in California, although she used to spend a lot of time in Miami and New York.
This is not a random connection. They take this very seriously and want their relationship to last for a long time," sources say about their relationship.