Alexa with her husband, two-month-old daughter and mother is on vacation in the Crimea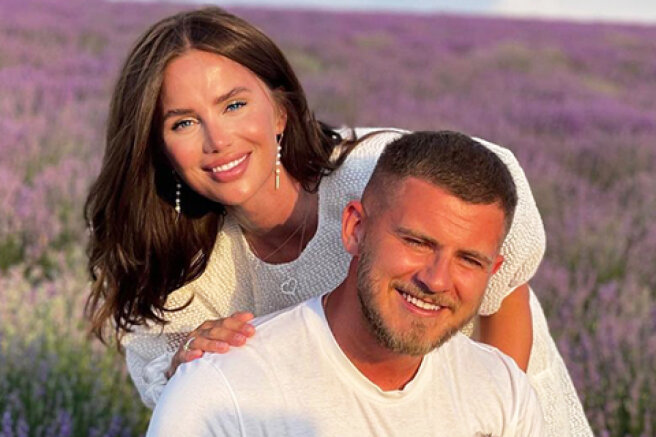 For almost a month, 32-year-old Alexa, together with her 26-year-old husband Vyacheslav Daichev, two-month-old daughter Adriana and her mother, has been vacationing in the Crimea and sharing colorful photos and videos from her vacation on her instagram. During this time, the ex-participant of the "Factory of Stars 4" together with her family managed to visit Ai-Petri Mountain and lavender fields, as well as see other sights of the region.
The rest of the time, Alexa, Vyacheslav, their baby Adriana and the star's mother relax in the villa, take sun baths, swim in the pool, walk a lot and enjoy the sea air. In her Instagram, Alexa almost every day thanks the Universe for this long-awaited vacation with her closest and dearest people.
The family is nearby, the salty wind blows, the sun embraces the shoulders. What could be better? After all, it is just as important to rest as to work. This is the only way to maintain the internal balance and be in the resource,
- Alexa argues in her Instagram.
The ex - "factory owner" recently became a mother for the first time, but already actively publishes photos in a bikini on Instagram. Many fans note that the star is in excellent physical shape, and do not get tired of complimenting her on her figure. By the way, Alex's beloved Vyacheslav Daichev helps her to regain her "pre-pregnant" form. He is a fitness guru and personal trainer of many stars, including Polina Gagarina.
In her Instagram, Alexa said that their vacation in the Crimea is coming to an end and very soon they will return to Moscow with the whole friendly company. In the meantime, the star enjoys every moment of a family vacation by the sea and devotes touching posts with declarations of love to her husband, then to her mother, then to her little daughter Adriana, for whom this trip was the first big adventure in her life.