Princess Eugenie posted rare photos with her husband and son in honor of Father's Day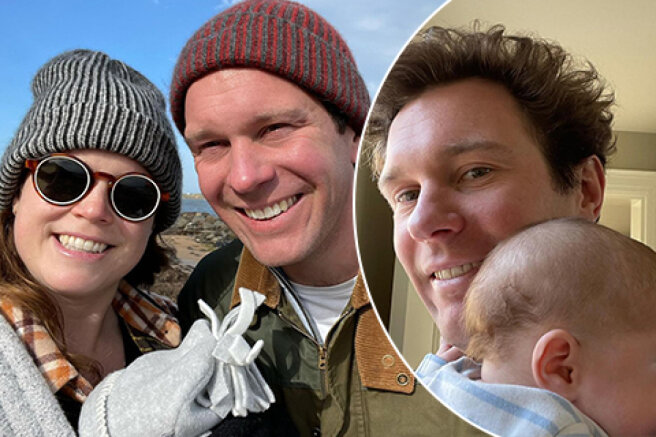 Musthub continues to tell how the stars spent yesterday's Father's Day. 31-year-old Princess Eugenie shared a touching post on the occasion of the holiday on her Instagram. She posted a series of photos from the family archive with 35-year-old husband Jack Brooksbank and their four-month-old son August.
Happy Father's Day, my love... You are the best father for our baby,
Princess Eugenie captioned the footage.
Subscribers noted that the pictures that Evgenia shared in social networks turned out to be very homely and cozy. In one of them, the whole family is captured during a walk, and in another, Jack and baby August were caught in the lens of Princess Eugenie when they dozed off together on the couch.
What amazing photos!
Incredibly cute,
Touching and very natural shots,
- noticed by followers in the comments.
Recall that the first child of Princess Eugenie and Jack Brooksbank was born in early February of this year, and parents often share his photos in social networks. The granddaughter of Queen Elizabeth II is generally not as secretive with her fans as most members of the royal family. She likes to show them the unglamorous side of her life with her husband. She and Jack want the same simple childhood for their son August.
Recall that her future husband, Princess Eugenie met during a vacation in Switzerland, where they came together to go skiing. They dated for eight years before tying the knot in 2018. Eugenia's lover comes from an ordinary family. He worked for a long time as the manager of a well-known nightclub in London, and now is the ambassador of the George Clooney tequila brand.