Transparent suit and sandals in winter: pregnant Emily Ratajkowski poses on the street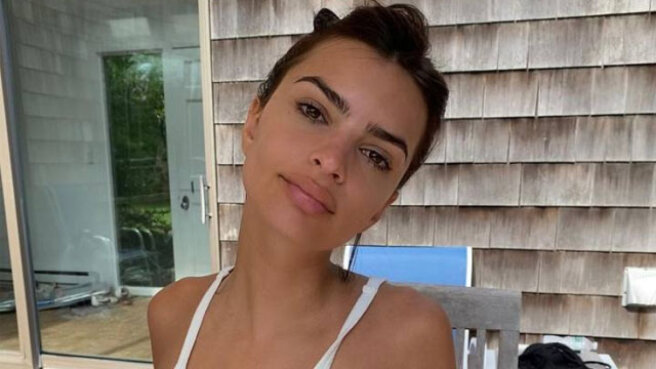 Famous American Top Model and actress Emily Ratajkowski shared a photo in which she appeared in a semi-transparent suit in the ninth month of pregnancy.
On her Instagram page, the star posted a picture taken on the streets of evening New York.
In the photo, Emily Ratajkowski poses in a semi-transparent black suit, under which you can see the model's underwear. The girl completed the look with a black purse and high-heeled sandals.
Read Emily Ratajkowski hinted at the gender of her unborn child
In less than a day, the photo of the star collected more than 900 thousand likes and thousands of comments.
The attention of subscribers this time was attracted not only by the appearance of the model, but also by her stomach. Fans can't wait for Emily to become a mom.
Nude Emily Ratajkowski in the last month of pregnancy
In early February, Emily Ratajkowski shared a racy picture with her fans.
In the black-and-white photo, the pregnant model is depicted naked. The star poses without clothes, barely covering her chest with her hand.
Photo: Emily Ratajkowski