Amber Heard was spotted shopping at a discount store. The network believes that this is a production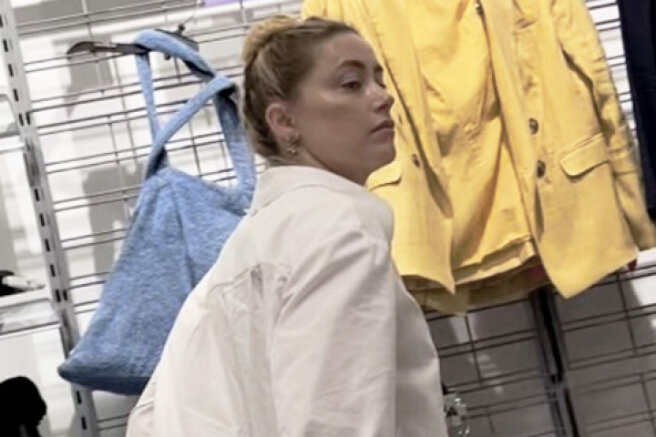 The network is discussing Amber Heard's shopping at the discount clothing store TJ Maxx. Photos of the actress, taken in a New York discounter, were published by the tabloid TMZ. The actress's company during the shopping was her sister Whitney Henriques, who supported Amber's side during the trial with her ex-husband Johnny Depp.
Amber Heard is facing a harsh and costly reality after her trial with Johnny Depp. She owes millions, so it's not surprising that the actress is hunting for bargain buys,
— the article said.
Recall that according to the results of the trial, Heard must personally pay Depp $ 8.3 million (Amber owes $ 15 million in total, but part of it will go to pay court costs), however, Amber's lawyers have already officially stated that she cannot afford to pay such an amount as damages.
Many netizens felt that going to a cheap store was nothing more than a trick of the Heard PR team to show the deplorable financial condition of the actress and to pity the public. Photos and videos from TJ Maxx began to be discussed on Twitter (Twitter is blocked in Russia).
There is a chance that Heard will not have to pay Depp millions after all - the actor's lawyers said that receiving compensation does not matter to him, and the main thing for him is the fact that he managed to achieve justice and restore his reputation (to prove the fact of violence by Depp, which she repeatedly said, Heard in the court never could).
Amber herself has already given an exclusive interview to NBC after the trial, in which she stated that in the near future she intends to devote herself to her one-year-old daughter Una.
Today, Hurd also became the heroine of another news article. British Plastic Surgeon Julian De Silva calculated that the actress has perfect facial proportions, and she is the owner of the most beautiful appearance in the world.