"We are all to blame": Monica Lewinsky wrote an essay about the trial of Johnny Depp and Amber Heard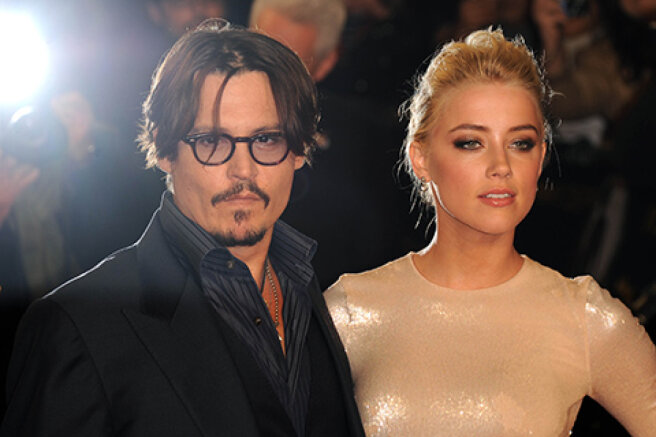 The trial between Johnny Depp and Amber Heard, the results of which are about to be announced, Monica Lewinsky commented. She devoted her essay for Vanity Fair to the public proceedings between the former spouses.
Monica began it with the words that, like many others, she "with guilty enthusiasm" watches the course of the trial:
We all watch, read, and discuss these personal stories that have become public. We sort them out bit by bit, although we are afraid that prolonged involvement in such spectacles may be toxic for us or, as in my case, serve as a trigger (if you don't understand what I'm talking about, Google "1998").
Here, Lewinsky is referring to the scandal over her sexual relationship with then-US President Bill Clinton: in 1998, Clinton admitted that he had a close relationship with Monica, who was an intern in the White House. The scandal caused a huge public outcry, almost led to the impeachment of Clinton, entered the history of pop culture and became a landmark moment in American history, and Monica Lewinsky's name is a household name. Lewinsky has repeatedly told how this situation destroyed her life and how for many years she suffered from harassment.
Further in his essay, Lewinsky writes that the story of Heard and Depp is not only broadcast live for everyone, but also distributed in social networks in the form of memes, videos, discussions, which allows people, even those who are not familiar with the situation at all, to judge the case "superficially and biased."
We are so used to cynicism on social networks that we no longer perceive the trial as something tragic. For us, this is something like a car accident, which is interesting to discuss, replacing critical thinking with the pursuit of fleeting thrills.
In addition, Lewinsky writes, because the process is so open, people feel they have the right to "watch, comment and judge." Those whom we used to consider unattainable stars are now mere mortals who can be criticized. And, as Monica notes, this criticism was distributed unevenly between the two main characters of the process:
I wasn't surprised that the number of memes about Amber Heard significantly exceeds the number of memes dedicated to Johnny Depp. I was not surprised that the sarcastic and cruel comments were mainly directed towards the woman. And it shouldn't have surprised me (although it did) that soon after my search query, social networks began recommending posts about this trial to me. But they were rather not about Depp and Heard: they idealized Camille Vasquez, Depp's lawyer, and her "brilliant cross-examination of Amber." Did you think there would be no female fight here? This is one of the hits of misogyny.
According to Lewinsky, she is saddened not only by the impact that the court will have on "the personal lives of Depp, Heard and their loved ones, as well as on all victims of domestic violence and everyone who found the strength to participate in the #MeToo movement":
I am even more concerned about the serious consequences for our entire culture — how we kindle the fire of misogyny and how we get used to the "celebrity circus".
Monica writes that she does not question the freedom of speech and the right of commentators in social networks to express their opinions. But it's one thing to comment, and another to "create memes or tweets that make the public laugh at a person who has already suffered."
No matter in whose favor the jury will reach a verdict — be it the defendant Heard or the plaintiff Depp — we are all guilty,
— Levinsky completed her essay.
The world has been following the libel trial since mid-April. Depp filed a $50 million lawsuit against Heard because of an article in the Washington Post where she talked about her experience of domestic violence. The verdict was supposed to be delivered yesterday, but the jury did not have time to decide after seven hours of meetings, so they were allowed to go home, and the announcement of the verdict was postponed to today.