Kate Middleton and Prince William shared a new picture of Prince Louis in honor of his birthday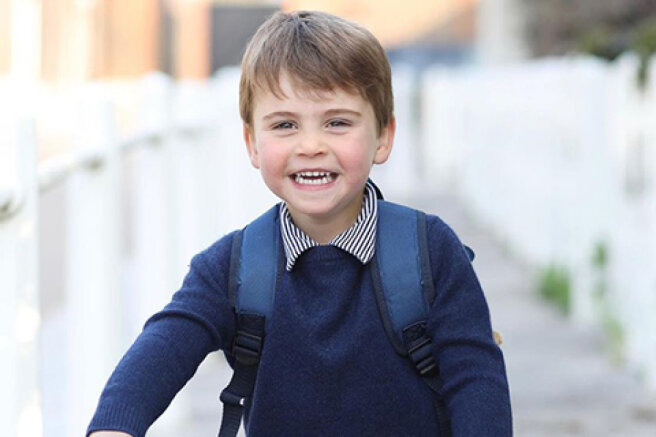 Today, the youngest son of 39-year-old Kate Middleton and 38-year-old Prince William, Prince Louis, celebrates his birthday — the royal heir turned three years old. On this occasion, according to tradition, the Dukes of Cambridge presented a new picture of the birthday boy.
The photo was taken near Kensington Palace this week, and its author was the Duchess of Cambridge.
Kensington Palace noted that Prince Louis was captured before going to kindergarten for the first time. Louis seems to have been extremely happy to start training — in the photo, he is sitting on a treadmill and looks very happy and joyful. Prince Louis will attend the same kindergarten (Willcocks Nursery School) that his sister Princess Charlotte attended.
Kate and William chose this kindergarten because they thought it would be a great option for Charlotte's primary education. They were impressed by the team that works there,
- insiders said a few years ago.
Kate and William were clearly satisfied with what Charlotte had learned there, so they had no doubts about where to send Louis before school.
It is likely that Kate Middleton was invited to kindergarten on Louis ' first day to stay with him there for a short time for his adaptation.
For Prince Louis, the past year has been very eventful. In March 2020, he and his older brother and sister took part in a flash mob in support of UK health workers, and in December, he made his red carpet debut with his family.
The first news from MustHub was shared by the blogger Celena77.