The daughter of Norwegian Princess Martha became a TikTok star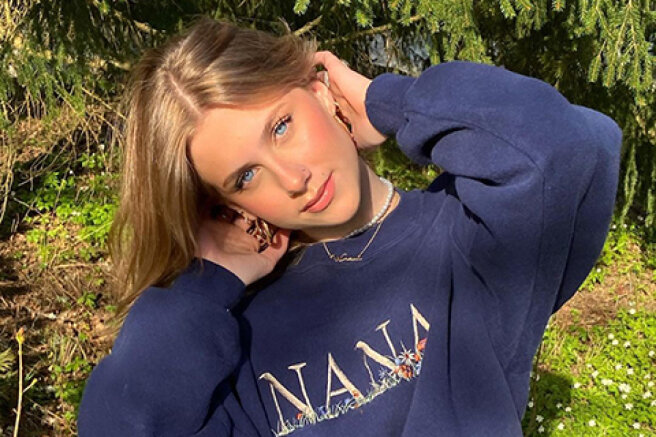 16-year-old Leah Isadora Ben, granddaughter of King Harald V and daughter of Princess Marta, conquers TikTok. The girl started an account recently and is rapidly gaining popularity. People especially like her videos where Leah dances with her mom.
She already has more than 120 thousand subscribers in TikTok. Recently, she posted a video in which she talked about a warm relationship with her mother, shared photos from their lives and danced with her. The video has collected millions of likes.
Leah is the sixth in line to the throne and is not going to perform royal duties. By posting content on social networks, she does not violate any rules, since the girl does not have titles.
Leah has already gained fame thanks to her beauty blog. The girl even received an award as the best beauty influencer of the year at the Norwegian Vixen Awards in 2021. In her blog, Leah reviews beauty products, adding comments from her dermatologist.
She is also known on YouTube: there she has a small lifestyle blog for 11.3 thousand subscribers, in which she shares moments of her life. In the last video, Leah told how she spent Christmas with her mother and her lover.
Princess Marta is now in a relationship with a "Hollywood shaman". He is known in narrow circles as the Shaman Durek, is engaged in healing and conducts spiritualistic sessions. Among the admirers of his talents is actress Gwyneth Paltrow.
Leah is the middle daughter of Princess Marta and her first husband, Ari Ben, she also has two sisters. After the wedding, Ben renounced the royal title, and in 2017 the couple officially divorced. In 2019, Leah's father committed suicide.