Off-duty: Ben Affleck and Jennifer Lopez on a walk in Los Angeles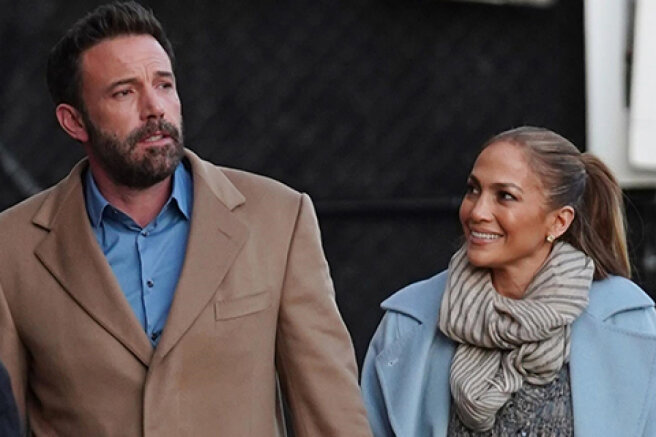 52-year-old Jennifer Lopez and 49-year-old Ben Affleck again came under the sights of paparazzi. The lovers, who seem to be almost never apart, were walking around Los Angeles yesterday. Holding hands, they went to the filming of the Jimmy Kimmel show: Ben was an invited guest, and Jennifer supported him.
Now, by the way, he needs it especially. After the actor's last interview, in which he said that he started drinking because he was unhappy in his marriage with Jennifer Garner, he was attacked with criticism.