After three unsuccessful attempts, Kim Kardashian finally passed the law exam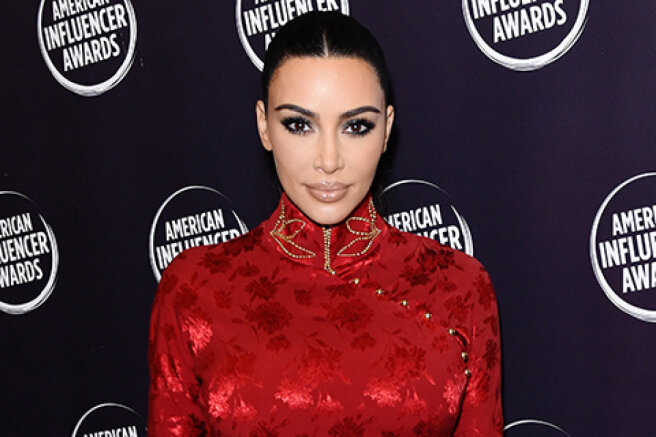 41-year-old Kim Kardashian, after several unsuccessful attempts, was still able to pass the exam for first-year lawyers, the so-called baby bar exam. The last time she tried to pass it at the beginning of the year, but did not get a little less than a hundred points to the minimum required 560 points. Now that everything has been successful, Kim does not hide her joy, because she has become one step closer to becoming a lawyer.
Oh, my God! I passed the exam! Those who are not aware of my path, know that it was not easy. I failed this exam three times in two years, but each time I came back, studied harder and tried again. During the third attempt, I was sick with coronavirus and I had a fever, but I'm not making excuses. In California, I am studying law in a program where you need to pass two bar exams, and this was only the first, but more difficult. The best lawyers told me that this is almost impossible and this path is more difficult than the traditional path in law school, but it was my only option, and I am so pleased to go to achieve my goal,
- Kim wrote, thanking everyone who helped her in the preparation.
The fact is that, despite the fact that Kim does not have a law degree, according to the laws of the state of California, she can still become a lawyer — for this she just needs to study law together with practicing lawyers for a certain amount of time, which Kim does.
Kardashian became seriously interested in law a few years ago, when she advocated for prison reform, and also fought for the release of prisoners who were sentenced to huge prison terms for non-serious crimes. In June 2018, she was able to convince President Donald Trump to commute the sentence of Alice Marie Johnson. The woman was convicted of drug possession and had been in prison for 21 years at that time.
Kim was also inspired by the example of her father, the famous lawyer and lawyer Robert Kardashian. The star also remembered about him in her post:
I know my father would be proud (Robert Kardashian died in 2003. - Ed.), but he would also be shocked to learn that I chose this path. I was told that he ridiculed people who did not pass the exam on the first attempt, unlike him, but he would fervently support me!
The celebrity has already told her subscribers before how seriously she takes her studies and spends several hours a day on it. Kim also did an internship at a law firm in San Francisco last year. Initially, it was expected that Kim would be able to take the final exam to the California Bar in 2022. A hitch with the first exam may shift these deadlines a little, but Kim is clearly determined.
Recall that the long-awaited success in studies came at the beginning of a new stage in Kim's personal life. The other day, she again launched the divorce process with Kanye West, with whom she broke up in February of this year. Now Kim is dating comedian Pete Davidson, although some are sure that this is a PR affair.