I got better: Demi Lovato talks about having sex with a woman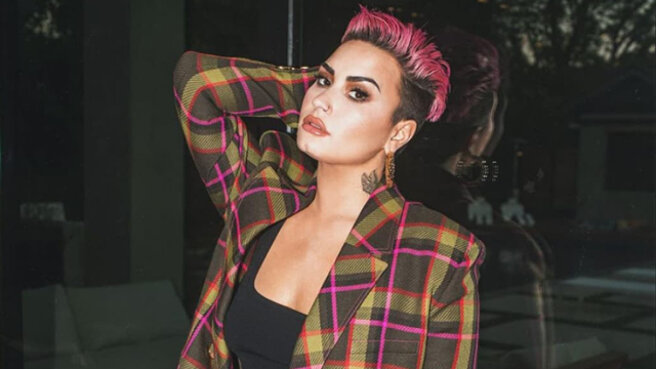 American singer Demi Lovato spoke for the first time about her sexual relationship with a woman.
In a candid interview, Demi Lovato admitted that the sexual experience with a woman helped her feel better.
Read made history: Cardi B track purchased 10 million times
The singer came to the conclusion that she likes to be friends with men more, but girls attract her sexually.
– I know who I am and what I am, but I'm just waiting for the right moment to reveal my true identity to the world. I slept with a girl and thought, "I like this a lot more." I felt better. It was the right thing to do Я I didn't want to date someone of the opposite sex. I realized that I value friendship with these people much more, " the celebrity said.
Earlier, Demi Lovato got engaged to American actor Max Erich, but the wedding was not destined to take place – in September last year, the lovers broke up.
The star admitted that she felt relieved after she refused to marry.
Demi Lovato on drug problems
American singer Demi Lovato spoke about the consequences of a drug overdose that happened to her in 2018. The singer suffered three strokes and a heart attack.
According to Demi, it was all the consequences of an overdose. The 28-year-old actress was one step away from death, but doctors managed to save her.