Meghan Markle took part in the Ellen DeGeneres show and talked about her daughter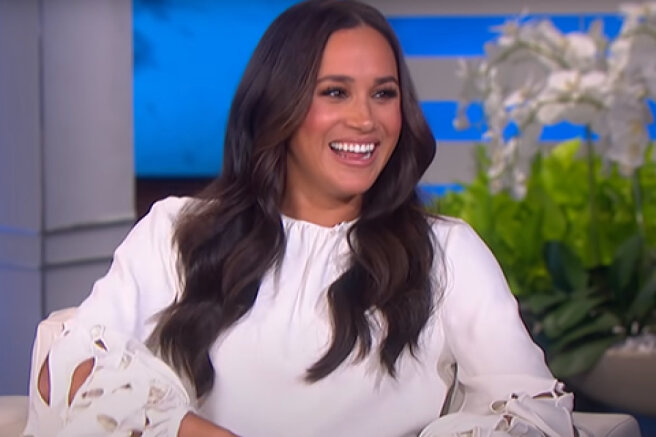 40-year-old Meghan Markle has become the new heroine of the Ellen DeGeneres show. It will be aired today, but a small excerpt has already appeared on the network.
Megan's appearance on the TV show came as a surprise — her participation in it had not been previously announced.
Megan appeared in public in a white blouse, black trousers and classic shoes.
The Duchess of Sussex shared rare details about her and Prince Harry's five-month-old daughter Lilibet Diana (the couple also have a two-year-old son Archie. - Ed.) and told me that the girl is already teething. It seems that this process is causing trouble for the whole family - Megan said that she would like to ease her pain in any way.
In the frame, the Duchess behaved very naturally — she has a lot of experience working on camera. Before meeting Prince Harry, she was an actress and starred in the series "Force Majeure". And in the spring, together with her husband, they gave a scandalous interview to Oprah Winfrey, which for some reason was removed from the TV presenter's YouTube channel not so long ago.
The first news from Musthub was shared by the blogger Capt25.