Made history: Cardi B track purchased 10 million times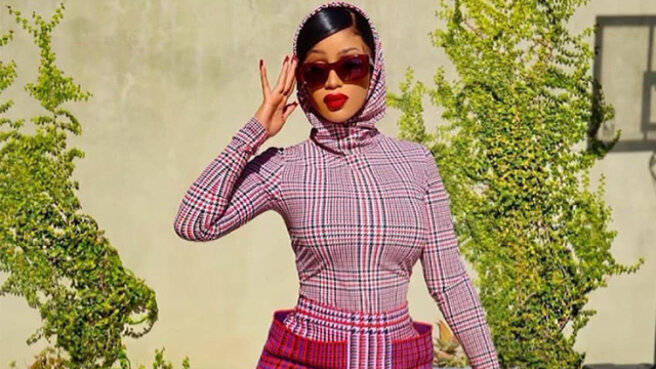 American singer Cardi B became the first female rapper in history, whose song was purchased 10 million times.
The Recording Industry Association of America reported that the track Cardi B Bodak Yellow it received the status of a diamond, as it was purchased 10 million times. This is the largest number of purchases of a song in history.
Readits, Billie Eilish and Dua Lipa: who will perform at the Grammys 2021
The singer released the track Bodak Yellow in 2017. This is her first song to become world-famous. The hit was twice nominated for a Grammy, and it also became Song of the year at the 2017 BET Hip Hop Awards.
On her Instagram page, Cardi B commented on this news and noted that the song Bodak Yellow changed her life.
- A few years ago, I didn't understand what it means to have a diamond track, I just wanted to break through. Thank you to everyone who gave the Bodak track such support and bought it up to this day, " the singer commented.
Ukrainian director shot a video for Cardi B
American rap singer Cardi B presented a video for the song Up, which was shot by Ukrainian director Tanya Muino. This is the second single from the artist's second studio album, which will be released this year.
Cardi B said that she found something special in the Ukrainian music video maker.
Source: ABC News
Photo: Cardi B