Young parents Kit Harington and Rose Leslie on a walk in New York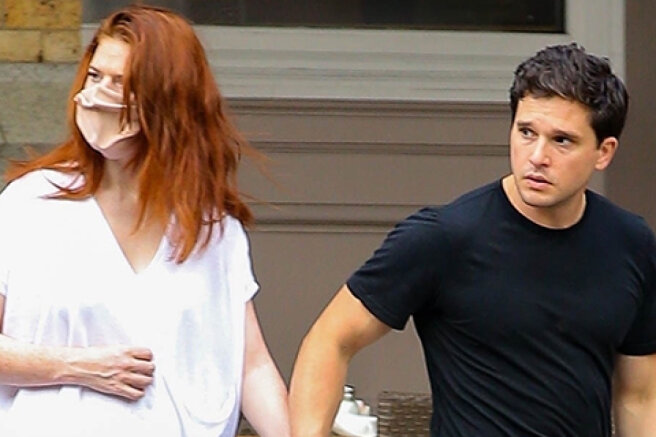 At the beginning of the year, the stars of the series "Game of Thrones" Kit Harington and Rose Leslie became parents for the first time. Since that moment, the couple's life has changed a lot: now it mainly revolves around their little son. However, sometimes young parents still leave the baby in the care of nannies to spend time just the two of them.
So, yesterday the star couple got into the lenses of the paparazzi during another walk in New York. Keith held his beloved tightly by the hand and carefully looked around as they crossed the street together. The couple left the house dressed in casual style: they both wore simple jeans and T-shirts. Together, Kit and Rose enjoyed a warm autumn day.
Recall that recently Kit Harington and Rose Leslie appeared at a social event for the first time after the birth of their son. In mid-September, the couple attended the Met Gala and became one of the most spectacular couples of the evening. By the way, Rose has been out of the decree for a long time: just four months after the baby was born, she started filming in a new project.
The couple is in no hurry to share details about their son and even hides his name from the press. However, Keith recently gave a rare interview in which he shared the joys of fatherhood. According to the actor, he began to feel completely different when he became a dad himself. Now he enjoys every minute spent with his son, and is still getting used to the fact that there are now three of them in the family.
I think what surprises me most about fatherhood is that you are now one, you three, and you need to find a whole new dynamic. I see him growing and changing every day. How does it change you? It's really beautiful,
Keith says.
Rose Leslie and Kit Harington met on the set of the TV series "Game of Thrones" in 2012. The couple repeatedly broke up and got back together, until in 2018 they played a lavish wedding in Scotland.