"Happy": the first trailer is already online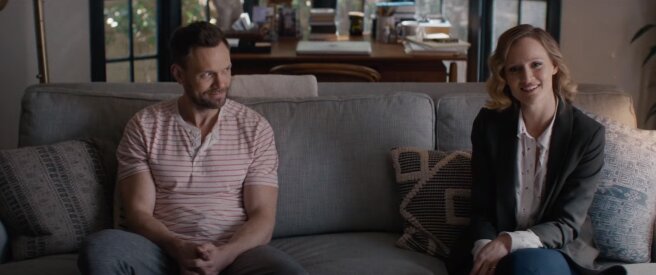 Paramount released the first trailer for "Happily," written and directed by Ben-David Grabinski of "Are You Afraid of Darkness?". As you know, Grabinski is a master of shifting genres of novel, comedy and horror - and this is very promising.
In the center of the plot - a married couple who are incredibly happy together after 15 years of marriage. But suddenly they visit a mysterious stranger and it turns into death for him. This raises a lot of questions and the couple goes on a trip with friends who are not really their friends.
Joel McHall and Bichet are in the lead roles. Also in the film is a cool supporting cast, which includes Paul Scheer, Natalie Morales, Natalie Seea and many others.
The film will be available for viewing on March 19, 2021.