Top 6 Old School Films That Have No Equal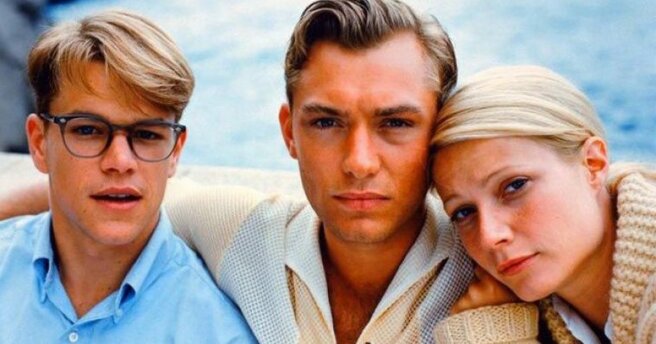 While new movies go out one by one - only have time to track and revise them. Every film is certainly worthy of attention, but it often happens that the next day you will not remember about this picture.
But there are films that forever fall into our souls. And we are ready to revise them over and over again. And each time we open a new meaning and we notice important details that were not paid attention to before. MustHub has made for you a selection of cool old-school films with deep meaning, which is really worth watching again.
Requiem for a Dream
This picture is a kind of legend and illuminates the culture (or even rather its absence?) of that time. Young Jared Leto in the form of a romantic bully, green-eyed beauty Jenny Conelli playing the role of a girl who gives hope. All the characters of the film have a certain goal - someone wants to lose weight, someone to get rich, someone to become famous. And they all go to their goal, though not quite normal methods.
And the film kind of tells us, "Normally do it, it's ok." After all, indeed, in search of easy ways you can turn the wrong way and hear the requiem for your dream.
On the needle
At one time (and to this day) works by Irwin Welsh, one of which was shot this film, enjoyed success among a wide audience of readers. The film shows the other side of the coin - where behind cheerful slogans, ostentatious success and a call to follow the system, young guys think that they have 9 lives (well, just like cats).
The film displays the realities of life without different embellishments and shows the viewer what can be if too careless to his life. And in the film, the great musical accompaniment - from "Born slippy" Underworld to Lou Reed "Perfect Day".
Beach
A young DiCaprio, a desert island - it would seem that could go wrong? But no. Richard (DiCaprio) well, just creepy as wants to plunge into the abyss of adventure. That's why he goes to Thailand. There he accidentally meets well with a very strange man, who gives him an equally strange map. According to a strange stranger, on this island grow all sorts of illegal drugs (just like a storm in the garden of your grandmother). And also komuna lives on the beach (well, just like in the village of your grandmother, only this is Thailand). Richard makes like-minded friends there, but at this stage begins a real truth.
Fight Club
And it was said that the first rule of the fighting club is not to tell anyone about the fight club. And the second rule is not to tell anyone about the fight club at all. We're not going to tell you anything about him. And just write - because about "nowhere write about the fight club" was not said.
This film is an adaptation of the eponymous work of the modern author Chuck Palannik. And if you liked this film, we recommend you to read the rest of the author's works - you will be delighted.
The film is about how two guys - one workaholic (Edward Norton), the second man living for pleasure (Brad Pitt), meet on a plane. After this fateful meeting begins a real action. And the outcome of this film - just "ah."
Meet Joe Black
Joe Black - a handsome guy who is a man in the form of death when their time comes. Joe falls in love with a beautiful girl, the daughter of a rich man, for which Joe actually came to perform his mission. And all would be nothing, but Joe also fell in love with her. And decided to make a small chengj - took the girl's father. After that, the true faces of the people who surrounded the family began to surface.
Talented Mr. Ripley
Mr. Ripley is an ordinary inconspicuous guy. In short - a nerd, who is nothing to suspect, except philately, for example. But Mr. Ripley knows how to get used to any image so that he can impersonate anyone. Once an influential man sends him on a mission to he rubbed into trust and returned from Italy to the homeland of his obstinate son. But the situation is getting out of control. And the viewer only remains that amazed what is happening and catching impressions.