Family day: Cristiano Ronaldo posted new photos with Georgina Rodriguez and children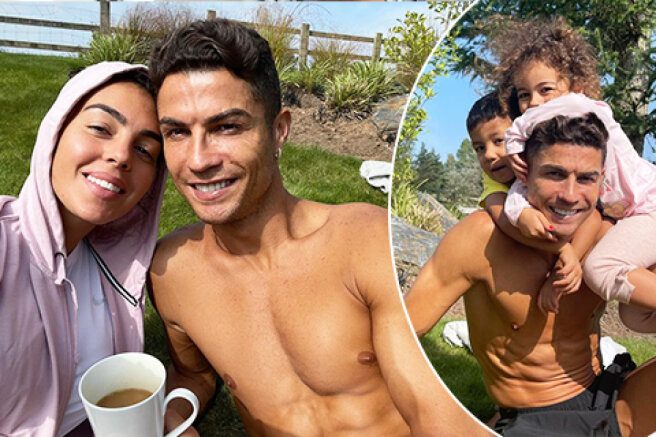 At the end of August, it became known that 36-year-old Cristiano Ronaldo is returning to Manchester United, for which he played from 2003 to 2009. Now the footballer and his family spend most of their time in England, where the coaching staff of his new club is located.
Cristiano and his 27-year-old lover Georgina Rodriguez, who recently returned from the Venice Film Festival, decided to dedicate the weekend to children. On their Instagram pages, celebrities have published pictures from a family walk. They were lucky with the weather that day: at some point, Cristiano even took off his T-shirt and decided to sunbathe a little under the autumn sun.
And who says there is no sun in Manchester?
- I signed the pictures with my beloved and Ronaldo's four children.
How I missed life in the UK— " Georgina shared her emotions under the photo from the walk.
Recall that Cristiano Ronaldo and Georgina Rodriguez have four children together. 11-year-old Cristiano Jr. and four-year-old twins Eva and Mateo were born from a surrogate mother, but the mother of three-year-old Alana is Georgina. At the same time, Georgina treats her lover's children from a surrogate mother as her own.