Valeria Guy Germanika told about a quarrel with her husband: "He took a gun and left the house"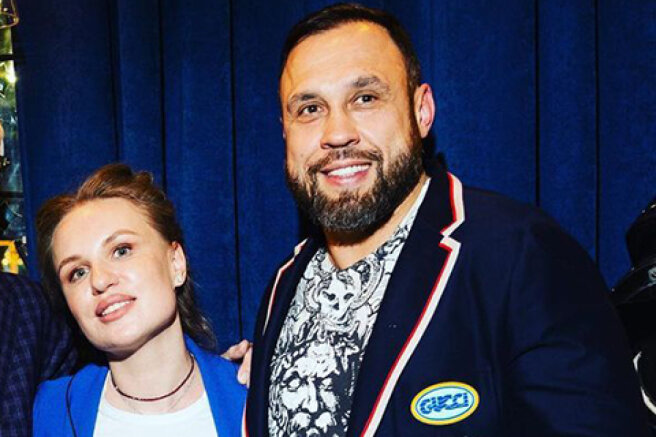 The family quarrel of 37-year-old Valeria Guy Germanika with her husband Denis Molchanov suddenly became public. In the telegram channel "112" there was information that a police squad visited Germanika's husband this morning.
According to the publication, the businessman was in one of the rooms of The Ritz-Carlton hotel in the capital. The employees came to a call from an anonymous source, who allegedly reported that there were weapons and drugs in Molchanov's room. According to the telegram channel, the police squad that arrived at the hotel found a gun and a certain substance in Denis's room, which was seized and sent for examination. At the same time, Molchanov had a permit for firearms.
Valeria Guy Germanika has already given a comment to journalists on this topic. The director of "Everyone will die, and I will stay" and "A short course of a happy life" said that she had a big quarrel with her husband the day before. According to Germanika, after the scandal, her husband took a gun and went to spend the night in a hotel. At the same time, Valeria clarified that they could not find banned substances in Denis. According to Germanika, the drugs that the police sent for examination could turn out to be simple dietary supplements.
The rich have their own quirks, but there are definitely no drugs,
- commented on the behavior of her husband Germanika in an interview with the Mash publication.
Valery Guy Germanika married a businessman from Novokuznetsk in February 2019, and in the summer of the same year she first came out with him. Together, the couple appeared on the red carpet of the Kinotavr festival, and at that time Germanika was already expecting a child from Molchanov. The son of Valeria and Denis August was born in November 2019. According to Germanika, the lover also adopted her children from previous relationships — the eldest daughter Octavia (the film director does not advertise her father's name) and the youngest Severina, whose father is Valeria's former husband Vadim Lyubushkin.
In her interviews, Germanika admitted that from the first meeting she realized that she and Denis Molchanov would spend the rest of their lives together. Valeria clarified that her lover appeared during a very difficult period in her life, when she was experiencing her mother's illness and career failures, and literally saved her.
The first duty of a man is to warm and nourish his wife. I used to be really alone, I didn't have anyone. I provided for my family myself. And it's normal that you have a man who is ready to take responsibility and wants to do it for you. Because this is his family, and he is a man,
- I told about my husband Germanika in an interview with Ksenia Sobchak.