Ben Affleck brought Jennifer Lopez to the shopping center, where he was recently noticed in a jewelry store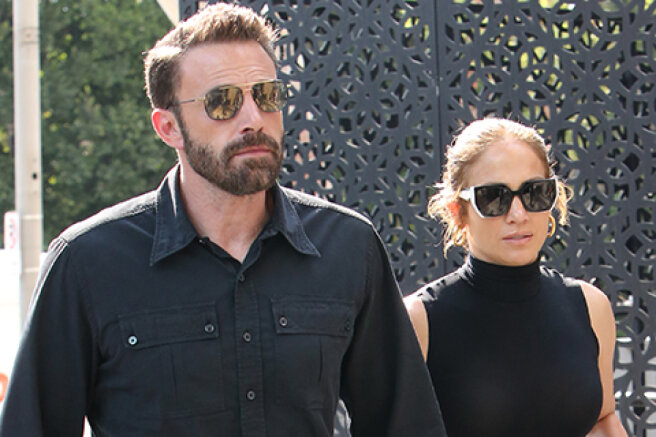 It seems that 52-year-old Jennifer Lopez and 49-year-old Ben Affleck are practically not parting. Yesterday, the lovers, who resumed their romance in the spring after 17 years, went shopping together — the couple was filmed near the Westfield shopping center in Los Angeles. Affleck and Lopez walked down the street, holding hands tightly.
Affleck was at this shopping center a few days ago with his mother and children from his ex-wife Jennifer Garner. Moreover, the actor was noticed in the jewelry store Tiffany's, where, according to eyewitnesses, he was carefully examining a showcase with engagement rings. Whether Ben really chose a suitable decoration to propose to the singer again is unknown, but insiders say that the couple is seriously thinking about the wedding.
They are both madly in love and this time they do not want to let each other go,
- notes the source.
Ben and Jennifer could have got married many years ago — their wedding was planned for 2003, but a few days before the celebration, they canceled it due to excessive media attention.
This time, according to the source, the couple is considering the option of a quiet holiday instead of arranging a magnificent wedding celebration. He added that Jennifer sees the man of her dreams in Ben and will certainly say "yes" to him when the right time comes.
The couple's romance is developing quite rapidly. According to rumors, lovers actively choose a house for living together and, as soon as they find a suitable option, they will live together. They also got along well with each other's children, so so far everything is going more than well for them.