Tina Kunaki has published new pictures with Vincent Cassel in honor of the wedding anniversary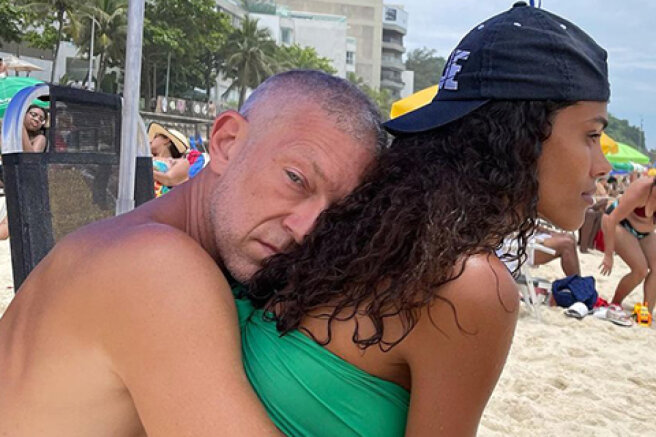 Yesterday, 54-year-old Vincent Cassel and 24 — year-old Tina Kunaki celebrated their third wedding anniversary-the couple tied the knot on August 24, 2018 in France after a three-year romance.
On this occasion, the model posted pictures with her husband on her Instagram, which were taken mainly during their vacations.
Happy anniversary! I will always love you,
- Kunaki signed the frames.
Less than a year after the wedding, the couple had a daughter, whom they named Amazoni. The couple does not show their daughter, hiding her from the public. However, they still can't hide from the paparazzi.
Cassel has two more daughters with Monica Bellucci: 16-year-old Virgo and 11-year-old Leonie. They get along well with their younger sister and often spend time with their father's new family.
The 30-year age difference does not bother the couple. Cassel admitted that he didn't even know about her when he met Tina.
We don't choose who we fall in love with. I didn't know how old Tina was when I met her. And when I found out, I was a little surprised— " he said.
Yesterday, the actor also dedicated a post to his beloved, publishing their joint photo
The couple seems to be celebrating the anniversary separately: Cassel, apparently, is currently on the set of the series Liaison in the UK, and Tina is vacationing in Ibiza with her brother Zachary and loved ones.