Ex-wife of the richest man in the world remarried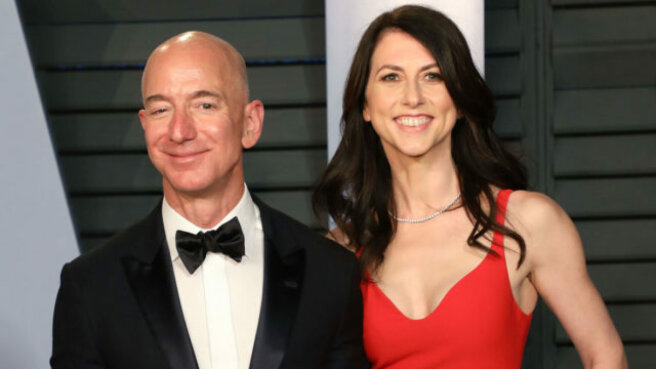 Ex-wife of Amazon CEO Jeff Bezos, billionaire Mackenzie Scott got married to schoolteacher Dan Jewett.
During the divorce, Scott sued Bezos for more than без 35 billion, after which the girl was included in the list. 25 richest people in the world. She was married to the billionaire for 25 years and helped him start Amazon in 1994.
"Dan is a great guy, and I'm happy for them," Bezos said.
Soon, Scott's fortune increased due to the growth of Amazon shares. In particular, this was due to the coronavirus pandemic. Bezos ' own fortune is currently estimated at about.207 billion.
The richest man in the world
The founder of the American company Amazon, Jeff Bezos, became the richest man in the world. Since the beginning of the year, the founder of SpaceX, which specializes in the manufacture of space transport, Elon Musk twice took away this title from Bezos – now he is in second place in the rating.
In third place is Microsoft founder Bill Gates. The fourth position is occupied by the head of Louis Vuitton Moët Hennessy, Bernard Arnault. Completing the top five is the developer of the social network Facebook Mark Zuckerberg.
Source: The Wall Street Journal