Jennifer Lopez made expensive gifts to Ben Affleck's daughters in honor of his birthday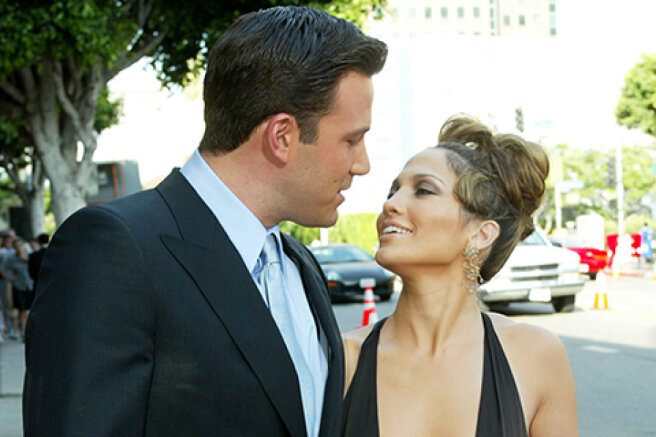 Last Sunday, Ben Affleck celebrated his birthday: the Hollywood actor turned 49 years old. What kind of gift on this day was presented to Ben by his 52-year-old lover Jennifer Lopez, so far we can only guess. However, insiders have already found out what surprises Jen made to Ben's two daughters from ex-wife Jennifer Garner on the occasion of the holiday.
Shortly before the celebration, paparazzi noticed Lopez together with her 13-year-old daughter Emma in a jewelry store. There, according to eyewitnesses, Jen chose several necklaces, including for Affleck's daughters-15-year-old Violet and 12-year-old Serafina. From his marriage with Jennifer Garner, Ben Affleck also left a nine-year-old son, Samuel, to whom Lopez probably also made a present.
Jennifer has two children from a previous marriage with musician Mark Anthony — 13-year-old twins Emma and Max. Ben perfectly communicates with his beloved's children, and he is rumored to have conquered them with his charisma and charm from the first meeting.
The children gradually get closer to Ben. It is quite obvious that Jen takes her lover very seriously. She hadn't looked so happy in a long time,
- insiders note.
By the way, something is still known about one symbolic gift from Jennifer to Ben for his birthday. On the day of the holiday, Lopez deleted a photo with her ex-lover Alex Rodriguez from her microblog, and also unsubscribed from him on Instagram. Interestingly, immediately after parting with her ex-fiance in April of this year, Lopez promised that she would continue to maintain friendly relations with him.
Recall that rumors about the resumption of the romance of Jennifer Lopez and Ben Affleck 17 years after the breakup appeared in early May. Insiders also claim that Jen and Ben got closer back in February, but for a long time they carefully hid this fact from the public. While the lovers do not comment on their relationship in any way, however, their faces on joint photos from dates eloquently say that they are insanely happy. Lopez herself, in a recent interview, speaking about a new stage in her life, called it the best.