The star of the TV series "Bridgerton" Phoebe Divenor and Pete Davidson broke up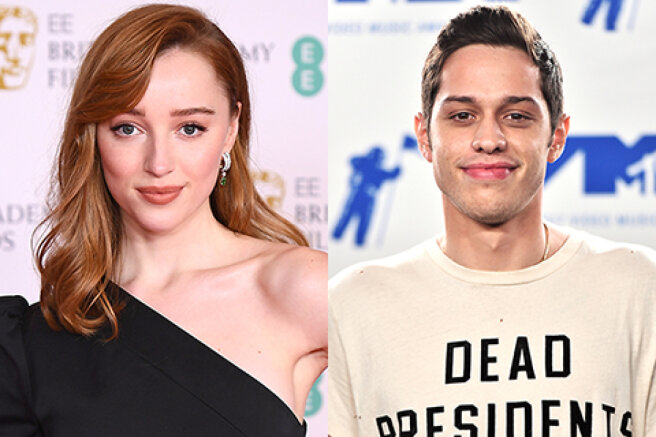 26-year-old star of the TV series "Bridgerton" Phoebe Divenor and 27-year-old comedian Pete Davidson broke up after five months of a relationship.
The couple was last seen last month at Wimbledon in London-then they looked happy and in love. However, now insiders claim that the couple's relationship has not passed the distance test (Phoebe lives in Cycling Britain, and Davidson lives in the USA).
Pete and Phoebe's romance was a real hurricane. From the very beginning, they were devoted to each other. Their relationship was stormy, but the distance put a lot of pressure on them. They will remain close, but if nothing changes, their relationship will not be restored,
- the source said.
The insider added that both now have a very busy work schedule: Divenor is filming in the second season of the Bridgertons, and Pete works weekly on the Saturday Night Live show.
According to rumors, Davidson fell in love with the actress after watching the sensational series, in particular, sex scenes with her participation.
She was absolutely his type: fresh-faced, young, innocent-looking beauty. We all joked with him about the explicit scenes, and, of course, he admitted that he found them hot. He watched the series and felt that he was destined to meet her,
- quotes the words of his friend, The Mirror edition.
Phoebe Divenor and Rege Page in the TV series "The Bridgertons"
I must say that recently all of Davidson's novels have been very short: he briefly met Margaret Qually, Kaia Gerber, was in a relationship with Kate Beckinsale for a short time, and even proposed to singer Ariana Grande a month after they met. But four months after the engagement, they broke up.