Meghan Markle and Kate Middleton have agreed to create a film for Netflix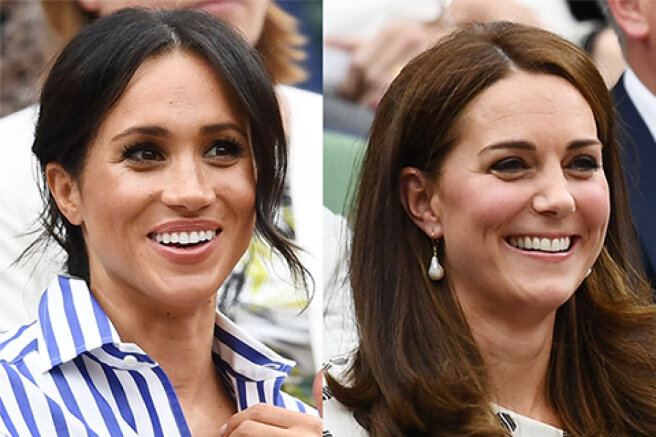 Recently, a source from the entourage of the British royal family told about the relationship of 40-year-old Meghan Markle and 39 — year-old Kate Middleton-recently, the Duchesses of Sussex and Cambridge have become very close, forgetting about old grievances. And today the media reported that Megan and Kate are planning to release a joint project for Netflix.
Megan spoke with Kate about the collaboration — working together on a documentary for Netflix. He will talk about Kate's charity work and her contribution in this area,
an insider told Us Weekly, adding that the Duchess of Cambridge supported this idea.
Kate is very flattered. He and Megan now have a wonderful relationship, they get along very well and began to communicate more often,
A source from the royal family's entourage added.
Relations between the duchesses, which deteriorated due to the departure of Prince Harry and Meghan Markle to the United States and the scandalous interview they gave to Oprah Winfrey, allegedly improved after the birth of Harry and Meghan's daughter Lilibet Diana. Since Kate Middleton and Prince William also have a daughter, Princess Charlotte, Kate and Meghan have common topics for conversation. The press noted that Kate often sends her husband's niece warm messages and gifts.
Recall that Meghan Markle and Prince Harry, having refused to perform royal duties, were forced to provide for themselves. Last fall, they signed a long-term contract with Netflix. The task of Meghan and Harry is to develop documentaries and feature films and TV series, shows and children's programs.
Their first project will be dedicated to the Invictus Games, which were created by Prince Harry. These are sports competitions in which service veterans or active military personnel who have received a disability take part.
Also among the approved projects of Meghan and Harry is a family animated series about the adventures of a 12-year-old girl, tentatively called "Pearl" (Pearl).