Channing Tatum's ex-wife Jenna Dewann spoke about the difficult period after the birth of their daughter: "I was without a partner"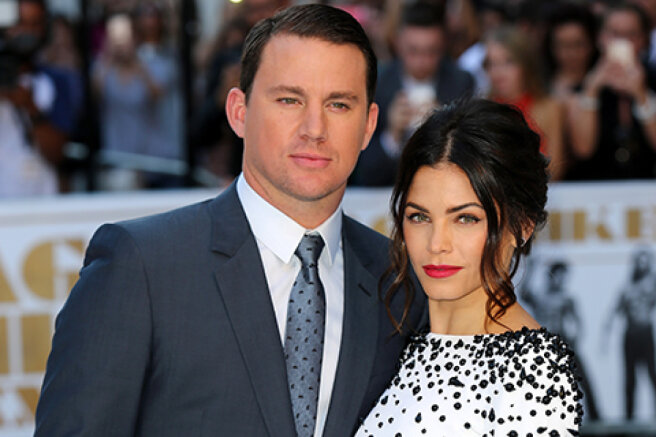 Jenna Dewann and Channing Tatum have been married for 10 years. In 2013, their daughter Everly was born. And, as the actress admitted in the Dear Gabby podcast, after the birth of the baby, she had a very difficult time, since her husband was not around because of his work obligations. She herself also almost immediately returned to work on the TV series "Witches of the East End", which was filmed in Canada, and she had to independently compare with the role of a mother and an acting career.
I had to travel with her, and at that time Channing could not be with us. For six weeks, I traveled with Everly along with my doula,
"No," she said.
The 40-year-old actress noted that, despite the fact that her daughter was constantly with her, she was always in a state of stress.
It was really hard because it was very long hours. She was always with me on the set. It was very difficult.
— she added.
Jenna noted that she experienced a postpartum feeling of anxiety and anxiety, which she could not cope with.
You get up several times at night, and then you work all day. I was breastfeeding, I was rocking her, I was without a partner, and it was just crazy,
- said the star.
The couple's separation was announced three years ago. It seemed that it was peaceful and the decision to divorce was mutual. However, later Tatum and Dewann began to sue for joint custody of their daughter. As a result, they were able to agree, and now the girl takes turns spending time with her parents.
After the divorce, Dewann was able to find happiness in her personal life again — she gave birth to a son from her lover Steve Kazi and is now preparing to marry the actor. The 41-year-old Tatum had an affair with singer Jessie J after breaking up with his wife, but the couple broke up.