The ex-husband of the deceased Naya Rivera, Ryan Dorsey, paid tribute to her memory on the anniversary of the funeral and spoke about the upbringing of their son: "He misses"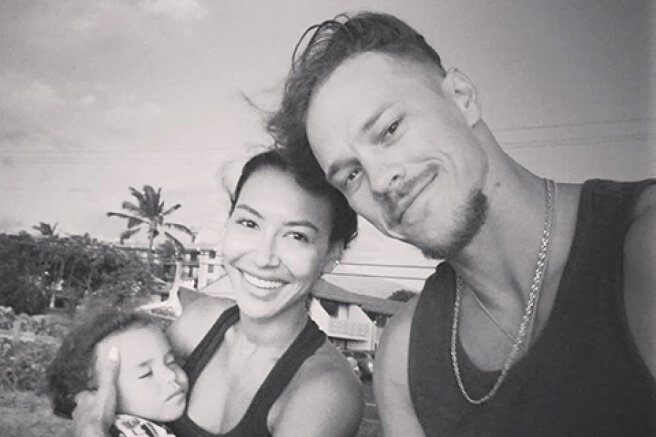 Last year, the star of the TV series "Glee" Naya Rivera drowned while walking with her son Josie on a boat on the lake. A five-year-old baby miraculously survived, but the rescuers found the body of the actress only a few days after her disappearance. After the death of Naya, Josie spends most of her time with her father and the late actress ' ex-husband, 38-year-old Ryan Dorsey.
Dorsey often remembers Rivera and yesterday published another touching post about her on Instagram. Ryan shared this message exactly one year after Naya's funeral. The actor shared a collage of fresh photos of Josie and their archive pictures with Naya, and in the caption to it he told about the emotions that he is experiencing on this sad day for their family.
Today... Exactly a year ago, we buried you. I still can't believe it. The year has passed so quickly that it seems as if it never happened. Our boy has grown up a lot. He is such a researcher, very inquisitive. He is cute, funny, and his laughter always completely fills the room. He also has a good intuition. Josie's doing fine. He is a cheerful and strong child. He misses you, but he knows that he will definitely see you again,
Ryan wrote.
Dorsey admitted that July will probably always remain the strangest and most difficult month of the year for their family. He also admitted that it's still hard for him to look at Naya's photos and dig into his memories. Ryan explained why he published this particular picture of his son, in which he shows a thumbs-up with a smile: Naya loved it very much when the baby answered her with this gesture. In his post, Dorsey also addressed people who have experienced a similar loss, and expressed his support for them:
Fly high, rest in peace and know that our boy is doing well. He is properly brought up, he is surrounded by family and close people who love him and you. All survivors of such losses know that in fact there are no words that would make it better. But know that our hearts and energy are with you. We continue to live, because staying strong is all we can do.
Recall that Naya Rivera and Ryan Dorsey were married from 2014 to 2018, and after the divorce they remained in good relations and raised their son together. After the death of Naya, rumors appeared in the press that Ryan began a romantic relationship with the sister of the late actress Nikaila. She even moved into Ryan's house to help him with Josie's upbringing. Ryan and Nikayla themselves claim that they are acting exclusively in the interests of the baby, because they both wish him happiness. Recently, the father of the deceased Naya commented on the rumors about their romance.
I'm used to paparazzi. I'm used to hearing people's opinions. And if you're going to sit back and let other people's opinions influence any of your decisions, I don't know if you have the inner strength to do the right thing. So it didn't bother me at all, because we knew that we were doing the right thing,
George Rivera said.