Paulina Porizkova and Aaron Sorkin broke up four months after the beginning of the novel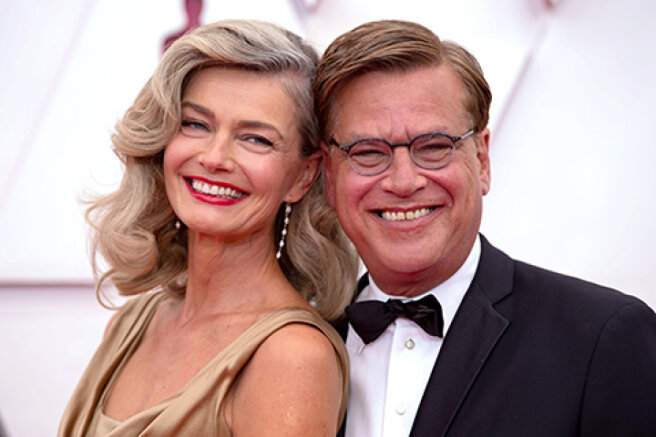 56-year-old supermodel of Czech origin Paulina Porizkova and 60-year-old American screenwriter, director and producer Aaron Sorkin have separated. Paulina shared this news herself on her Instagram page. Porizkova published a picture of her and Aaron taken by paparazzi, which was accompanied by an emoji in the form of a broken heart. In the caption to the photo, Paulina thanked her former lover for all these months of relations, and also shed light on the reasons for their breakup.
I am incredibly grateful for his presence in my life. He helped me heal and recover. In fact, perhaps there is no better man. He's brilliant, witty, funny and sexy. But no matter how much we want to be birds of the same flight — we are still a duck and a goose. That's all I'll ever say on this topic,
- Pauline wrote.
The first rumors about the romance of Porizkova and Sorkin appeared in April of this year, and at the end of the same month they confirmed their relationship when they appeared together at the Oscar-2021 ceremony. Then Pauline said that she was cold in her golden dress and kept snuggling up to Aaron, who kept her warm all night.
Earlier, Paulina Porizkova was married to the late leader of the group The Cars, Rick Okasek. Their relationship began when the model was 19 years old. In 1989, they got married-at that time, Pauline was 24 years old, and Rick was 45. From this marriage, Porizkova has two sons: 27-year-old Jonathan and 23-year-old Oliver. Porizkova and Okasek announced their peaceful separation in 2017.
Aaron Sorkin also had quite a lot of experience of family life. From 1996 to 2005, the creator of the films "The Social Network", "The Big Game" and many others was married to Julia Bingham, from whom he has a 20-year-old daughter Roxy. After the divorce, Sorkin had affairs with actresses Kristin Chenoweth and Kristin Davis.