J. Lo in the parking lot, Ronaldo in the store: 5 love stories that are hard to believe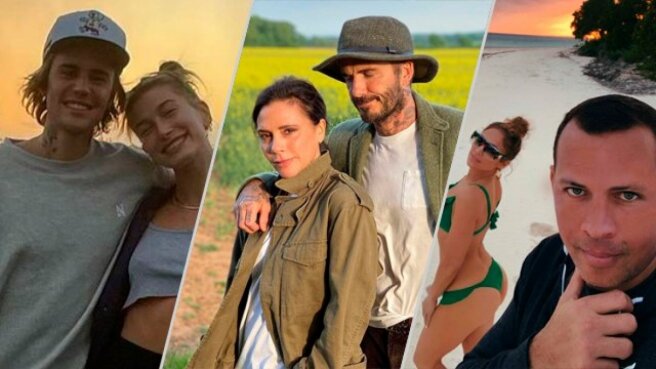 In most cases, the acquaintance of star couples takes place on the set or during festive events. But there are exceptions to the rule: when celebrities meet each other under strange, unusual or uncomfortable circumstances.
In the latest collection-unusual dating stories of star couples.
Ronaldo and Georgina Rodriguez
Spanish model Georgina Rodriguez she told about the first acquaintance with the world-famous Portuguese football player Cristiano Ronaldo.
According to Georgina, the football player won her over from the first conversation.
– The first meeting with Ronaldo took place in the Gucci boutique, where I worked as a consultant. A few days later, we met again at another brand event. There we were able to communicate in a relaxed atmosphere, away from the work environment. For each of us, it was love at first sight, " Rodriguez said.
Ronaldo and Rodriguez first started talking about their romance in December 2016, when the couple was spotted during a Real Madrid Football match with Deportivo. In late spring 2016, there were rumors about Georgina's pregnancy, which were later confirmed by the football player himself.
Cristiano became a father fourth time. Rodriguez gave the athlete a daughter in 2017. The girl was named Alan Martin.
Jennifer Lopez and Alex Rodriguez
The love story of an American singer Jennifer Lopez and a baseball player Alex Rodriguez I started with an acquaintance in the parking lot.
Alex said that he tried to find his car because he forgot where he put it. Ironically, Lopez appeared next to her. At first, the baseball player did not recognize the singer, although they knew each other and often attended the same events.
– I went outside and forgot where I parked my car. I have no idea. Someone claps me on the shoulder, and I turn around and don't recognize the man. And this is Jennifer, but she's dressed like Harley from Shades Of Blue, in jeans and boots. I have a five-second stupor, and then she says: Jennifer! This Is Jennifer, " Alex said of his memories.
The athlete said that he was very embarrassed, but at the same time complimented Lopez.
"My God, Jennifer, you look beautiful," Rodriguez said.
Recall that Alex made a marriage proposal to Jennifer in March 2019. A baseball player got down on one knee in front of his beloved on the ocean, in the Bahamas, and presented a ring with a huge diamond. The couple is postponing their wedding due to the pandemic and Lopez's busy schedule.
David and Victoria Beckham
English footballer David Beckham I saw the ex-singer and fashion designer for the first time Victoria Beckham in the band's music video Spice Girls, before they met face to face.
"I went back to Gary, my friend, and said,' This is the girl I'm going to marry, '" David said.
A few months later, they met during a charity soccer match and started dating.
Victoria married David in 1999, and the wedding ceremony took place at Lattrelstone Castle in Ireland. For a long time, the singer could not get pregnant and in an interview, the football player admitted that this was even the reason for their separation.
– When she was diagnosed with infertility, she came running to me with tears in her eyes, said that we should break up. And so it happened. I was confused. After much thought, I decided to meet her. When she once again said that we would not succeed, I got down on my knees and asked her to marry me. On March 4, 1999, she gave me a son, Brooklyn. And only 3 months later she answered me "yes" – David Beckham on Victoria.
The couple has four children: sons Brooklyn (1999), Romeo (2002), Cruise (2005) and daughter Harper (2011).
– To date, we have four children. And I am once again convinced that I made the right choice by connecting my life with her (Victoria – Ed.),- said the football player.
Justin Bieber and Hailey Road Bieber
Canadian pop singer Justin Bieber it took him two years to realize that he really loved the American model Hailey Road Bieber.
Back in 2009, Hailey's father Stephen Baldwin introduced his daughter to Justin at an event for fans of the young singer. The future model was then an ordinary schoolgirl, modest and a little constrained. She was only 13 years old.
Hailey didn't feel particularly excited about her first meeting with Bieber. The video shows that the model's father was more happy. 16-year-old Justin was already a celebrity, released his first hit, worked on his first album.
At the end of 2015, they became family friends: Hayley spent a vacation with Justin and his parents. After the trip, they began dating, but after a while the couple broke up with a scandal.
Read idilia after divorce - shake and Cooper maintain a warm relationship for the sake of their daughter
In June 2018, it became known that they are dating again. After two years of ignoring each other, they came to a conference at a church in Miami, withshoot, hug and decide that all the bad things will be in the past.
By the end of the conference, Bieber said that he's not just going to be a friend to Hayley. Less than a month later, he put a huge diamond ring on the model's finger.
Actually, on July 7, 2018, the singer proposed to Hayley. Although the couple decided not to announce it, the news quickly spread to the media, and Bieber later posted his declaration of love on Instagram.
"I wanted to wait a bit, but the news spread so fast Все everything is simple and clear, Hayley, I love everything that has to do with you! I want to spend my whole life with you, getting to know every part of you and loving you so tenderly and tenderly. My heart belongs only to you. You are the love of my life and I don't want to spend it with anyone else. You help me become a better person and complement me, " Bieber said.
On September 14, it became known that the couple signed in the New York courthouse and immediately moved in together. Justin first called Hailey his wife, and the model changed her last name in profiles to Bieber.
The official wedding took place on September 30, 2019 in a classic hotel in a small town in South Carolina (USA).
Kate Winslet and Ned Rocknroll
British stage and film actress Kate Winslet and a British businessman Ned Rocknroll we met under very tragic circumstances.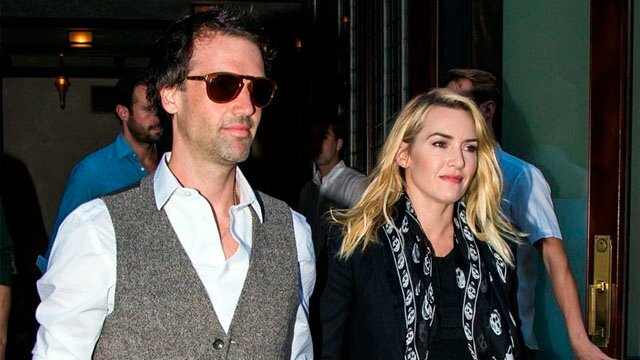 In August 2011 ,Winslet's house caught fire and, grabbing the children, the actress fled.
The fire occurred on the private resort island of Necker (Lesser Antilles), which belongs to Kate's friend – billionaire Richard Branson.
The main character of Titanic found shelter in the luxury villa of her friend, where Ned temporarily lived. It was Rocknroll who helped Kate and the children recover from the fire.
After such a tragic event, the actress became close to the businessman and the couple began an affair. Winslet says she met her husband on fire.
The couple has been married since 2012. A year later, they had their first child, Bear Blaze Winslet's son.
Floyd Mayweather got engaged to stripper Anna Monroe
American boxer Floyd Mayweather got engaged to his stripper girlfriend Anna Monroe.
Anna in her Instagram showed fans an engagement ring with a huge diamond.
The couple got engaged in January 2021. They told this news to relatives and friends on FaceTime.
Mayweather was initially annoyed that news of their engagement quickly spread around the world. The 43-year-old boxer wanted to keep it a secret.