Lovers and happy: Kit Harington and Rose Leslie on a walk in New York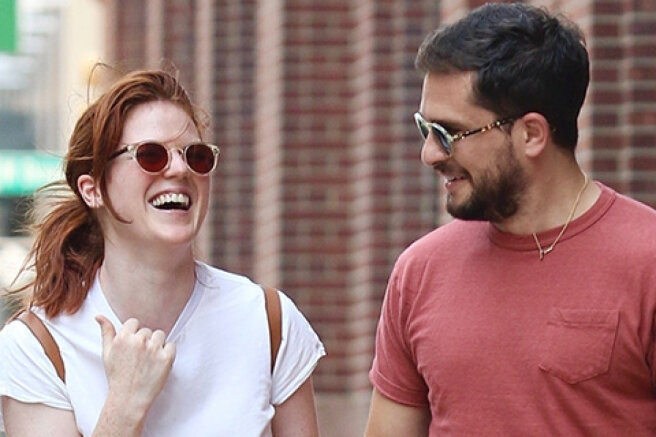 After the birth of their son, the 34-year — old stars of the TV series "Game of Thrones" Rose Leslie and Kit Harington had much less free time-after all, in addition to work duties, parental ones were also added.
But yesterday, in their busy schedule, the couple found time to relax alone and went for a walk around Manhattan. The couple was in a great mood: Rose and Kit were holding hands and laughing.
Despite the fact that the couple's son was born just four months ago, the baby's mother did not stay on maternity leave and has already returned to work — now Leslie is starring in the HBO series "The Time Traveler's Wife", where her colleague is the star of the films "Divergent" Theo James.
Well, while Rose is busy on the set, her husband looks after her son — the couple seems to share parental responsibilities equally.
Leslie and Harington do not advertise their personal lives, the couple still have not told what name they gave their son, although his pictures are already "walking" on the network.
Rose Leslie and Kit Harington have been married for three years. They met on the set of the TV series "Game of Thrones" in 2012 and soon began dating. However, then they broke up, but after a while they gave the relationship a second chance and in 2016 they officially came out as a couple.
Rose supported her lover during a very difficult period of his life: after filming the show, Keith became addicted to alcohol and fell into depression, as a result of which he was forced to go to a rehabilitation clinic for treatment. Fortunately, they managed to cope with the difficulties.
The first pictures of the couple from Musthub were shared by blogger BarsikAnn.