It became known why Kate Middleton was not at the opening of the monument to Princess Diana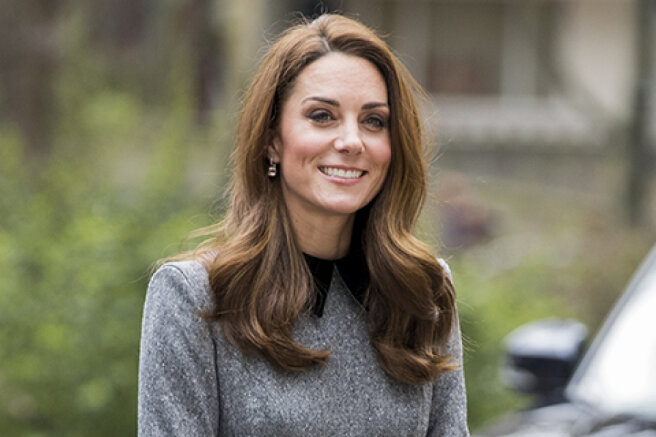 Yesterday, the grand opening of the monument to Princess Diana, who could have turned 60 this year, took place in the garden of Kensington Palace. The ceremony was attended by the sons of the late Princess of Wales-39-year-old Prince William and 36-year-old Prince Harry.
As it turned out later, his 39-year-old wife Kate Middleton initially really wanted to accompany the Duke of Cambridge at this important event. However, William and Kate agreed a few weeks ago that it would be better for her to stay at home with her three children on this day — and there were certain reasons for that.
Out of respect for Princes Harry and William, the royal family wanted to talk only about Diana's sons on this day. There was no goal to turn this into a major public event. Kate definitely supported William, although she was not physically present at the opening. She really wanted to be there, but the family decided that it would be better for her and the children to stay at home,
- an informed source shared with Us Weekly.
The insider said that yesterday Kate and her children "watched from afar" the opening ceremony, which was attended by her husband. It is expected that the rest of the royal family will visit the monument to Princess Diana later.
William's younger brother Prince Harry flew to the UK from the USA especially for the opening of the monument. The wife of the Duke of Sussex, Meghan Markle, who gave birth to her daughter Lilibet Diana at the beginning of last month (the girl received her second name just in honor of her late grandmother), was left with a newborn baby and two-year-old son Archie in California.
The idea of opening a monument to Princess Diana appeared to the brothers back in January 2017. Then they issued a joint statement in which they spoke about their desire to perpetuate the memory of their mother in the history of the country.
20 years have passed since the death of our mother, and it is time to recognize her positive influence not only in the UK, but also around the world by installing a monument. We hope that this monument will help all those who visit Kensington Palace to reflect on her life and legacy,
- it was said in the statement.