Kate Middleton was spotted on a walk with Prince Louis near Kensington Palace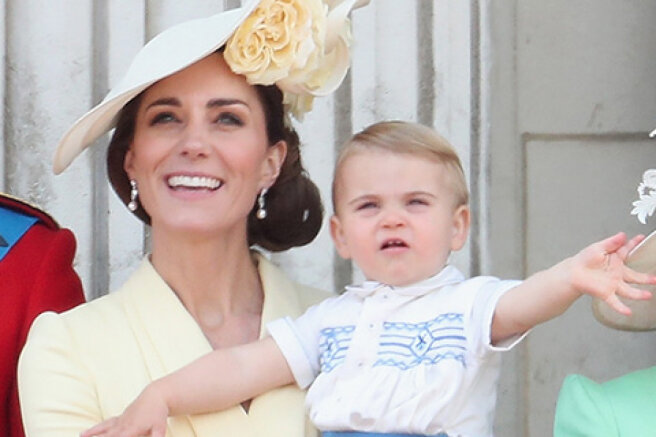 Today, 39-year-old Kate Middleton went for a walk with her youngest son, three-year-old Prince Louis. They decided to take a walk outside the territory of their house and went to Hyde Park. There they did not escape the attention of ordinary citizens, who were very surprised by the unexpected meeting.
A woman named Maylin Ramey told about Kate and Louis ' walk on Twitter.
When I got to the entrance, I saw a little boy on a bicycle rushing straight at me on the sidewalk. He shouted joyfully: "I can't go any slower!" while his mom was running behind him. When he approached, I broke into a smile and greeted him loudly. I stopped for a second to capture this random, magical moment of the royal meeting, because I realized that I had just bumped into Duchess Kate Middleton and Prince George! On the sidewalk! In the center of London!
- she shared her impressions of the meeting.
Although Maylene wrote that it was George, it is quite obvious that she saw Prince Louis, since he is the one who rides a begovel. This was demonstrated in a picture published by the Dukes of Cambridge in honor of the heir's third birthday in April this year. In the photo, Louis is captured on a running bike.
This fact was quickly pointed out by fans of the royal family, who expressed confidence that Louis is growing up a mischievous child.
I get the impression that Louis is a bit of a kamikaze. My son was the same at that age. I bet he rides a running bike at a million miles an hour,
- one user of the network wrote.
Another noted that it was definitely Prince Louis, since it is known that Kate Middleton takes him to the garden through the park, and the school of Prince George and Princess Charlotte is much further away and they are taken there by car.
Louis is very similar to his brother, and he is so tall that it was easy to confuse them,
— he added.
This is not the first time that the people of London manage to meet the Duchess in public places. She often goes for a walk with her children or to the supermarket, where they buy food or other goods on their own.