Star of the TV series "Friends" James Michael Tyler spoke about the fight with stage four cancer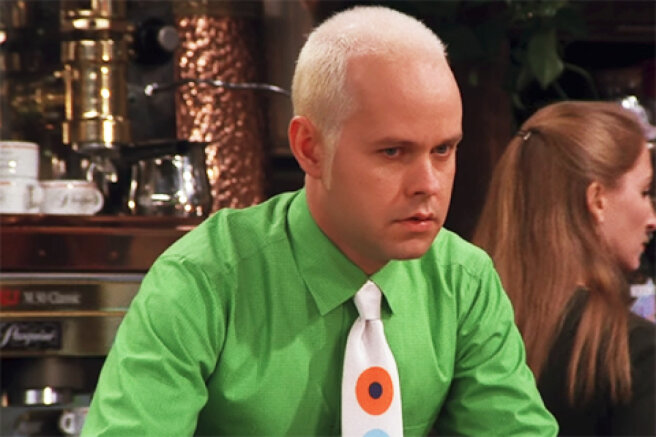 59-year-old James Michael Tyler, known for his role as Gunter in the cult TV series "Friends", said that he has been fighting prostate cancer for three years. Now the disease has reached the fourth stage.
I was diagnosed with late-stage prostate cancer, which had spread to my bones. I have been working on this diagnosis for almost the last three years. Now it is the fourth stage. Late-stage cancer. So in the end, you know, it's going to get to me for sure,
James said during an appearance on the Today show this Monday, June 21.
Actor James Michael Tyler (@slate_michael) played Gunther on "Friends" for 10 years, but he was unable to attend the recent cast reunion in person because he's been battling a serious health issue. Now he's sharing his news for the first time with @craigmelvin. pic.twitter.com/272tg4Sbvc

— TODAY (@TODAYshow) June 21, 2021
The actor also shared a memory of how he learned about his diagnosis.
I was 56 years old, and I was tested for PSA, a prostate-specific antigen. And there was an unusually high rate in the tests. So I knew immediately when I saw the results of my blood test that there was clearly something wrong. Almost immediately, the doctor called me and said, " Hi, you have to come back tomorrow, because I suspect that you may have a rather serious problem with your prostate",
- the actor explained.
At the initial stage, according to Tyler, the treatment was simple and his health was good.
All I had to do was take a pill in the morning and evening, and life was almost normal. To be honest, I felt great. I didn't have any symptoms,
James said.
However, with the onset of the pandemic, the situation deteriorated significantly — the cancer spread to his bones.
I missed the test, which wasn't very good. So, the cancer decided to mutate during the pandemic, and so it progresses,
Tyler admitted.
He also advised all men to pay more attention to their health and ask their doctor to do a PSA test.
Recall that in the series, Tyler played the manager of the Central Perk cafe, where the main characters often spend time and where Rachel (played by Jennifer Aniston) worked at one time — Gunter is secretly in love with her throughout all seasons.
Due to his illness, Tyler was unable to take part in the sensational reunion of the cast of the TV series "Friends" and the filming of a special episode that was shown recently: