Kim Kardashian spoke about the problems in her marriage with Kanye West and the feeling of loneliness: "I just want to be happy"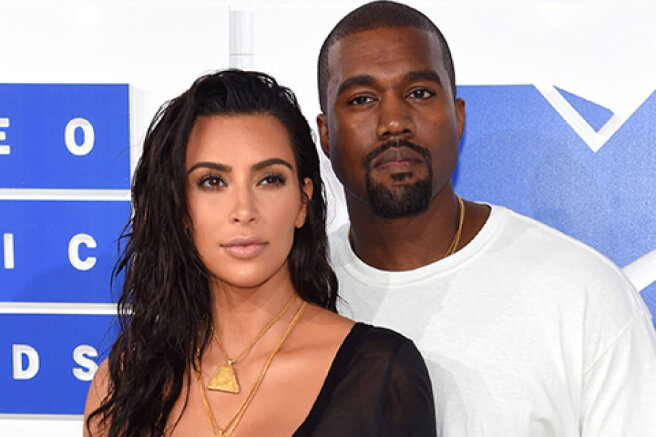 On Thursday, the final episode of the reality show Keeping Up with the Kardashians was released, completing the story of this large-scale project, which lasted 20 seasons. Most of the airtime was devoted to bright and memorable moments that have occurred over the years, but one of the main topics of the last season was the divorce of 40-year-old Kim Kardashian and 44-year-old Kanye West.
The final episode also included an emotional conversation between Kim and her mother Kris Jenner, in which she explained why Kanye is not the right partner for her.
I'm going to see a therapist. Let me work on myself and figure out what stage I'm at — and that's what I'm so excited about. I wake up at 40 and realize that I just want complete happiness. I know that, obviously, total bliss is far from reality, but if I can have it most of the time, that's all I want, wherever it takes me. I just want my pure happiness, so I'm working on figuring out how to achieve that. I just feel like I've worked so hard in my life to achieve everything I wanted, and I've lived up to my expectations and achieved ten times more than I could have imagined,
Kim said.
Kim also spoke about feeling lonely in her relationship with Kanye, recalling the moment when he left for Wyoming while she stayed in Los Angeles.
I never thought I was alone ... I always thought it was normal, I could only have children with me, and my husband was moving from state to state. And I just support him in this, and I was happy with it. And then, when I turned 40 this year, I realized, " No, I don't need a husband who is far away and lives in a completely different place than me." And I thought: "My God, that's when we get along better." And then I felt sad, and that's not what I want,
Kim admitted.
Earlier in the show, she also drew attention to the fact that Kanye needs another wife who can share his lifestyle and move with him to Wyoming.
Kardashian also noted that she did not have enough cute little moments in communication with her husband, like watching a common favorite show or playing sports together.
The little things are what I don't have. I only have big things to do. And I'm grateful for the experience, but I think I'm ready for smaller events that I think will mean a lot.,
Kim shared.
After listening to her daughter, Chris supported her.
I just want you to be happy and happy. And I think I haven't seen this in a very long time,
Jenner said, noting then that she wishes happiness to both of them and the whole situation " breaks her heart."
I'm tired of it, but I know I'll be happy. I didn't come this far to be unhappy.,
Kim reassured her mother.
The final episode of the show was filmed just at the moment when the problems in the marriage of Kardashian and West finally escalated. Kim eventually filed for divorce in February of this year after the end of filming.
Kim and Kanye have four children together: seven-year-old North, five-year-old Saint, three-year-old Chicago, and two-year-old Psalm.
After the high-profile breakup of one of the most influential star couples, reporters began to pay special attention to how soon each of them would be ready for a new relationship. The ex-spouses do not comment on their personal life, so journalists can only guess. So, Kim was previously suspected of having an affair with CNN host Van Jones, but now the whole world is discussing a possible romance between Kanye and Irina Shayk.