Sienna Miller has sparked rumors of a new romance with her close friend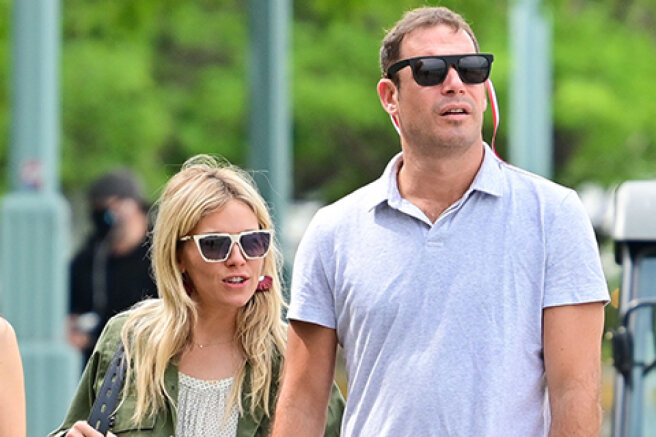 39-year-old Sienna Miller broke up with 30-year-old gallery owner Lukas Zwirner at the end of last summer, and since then nothing has been heard about her personal life in the press. However, recently, the actress, apparently, decided to take a closer look at her close friend Archie Keswick. At least, this is what the pictures from their walk in New York yesterday say eloquently.
In these photos, Sienna and Archie first hold hands during a walk, after which they sit side by side in a restaurant and exchange sweet phrases every now and then. By the way, in general, the new photos of Sienna and Archie look quite innocent — the couple does not merge in passionate kisses and hugs — so it is possible that they are still just close friends.
Archie Keswick is about 40 years old, very successful and well-off. He is a director of the Mandarin Oriental Hotel Group Limited, which operates a chain of luxury hotels, as well as resorts, spas and residential complexes around the world. About ten years ago, Archie was engaged to model Alice Rugge-Price, who is a close friend of Princes William and Harry, but the wedding was never over. Sienna has known Archie for years. Even in an interview ten years ago, she called him her "close friend", and also repeatedly went out with Keswick in the light.
While any details of the couple's relationship are unknown, however, fans of the actress are convinced that there is clearly something more than just a tender friendship between them. If fans ' suspicions are confirmed, this will be Miller's first serious crush since parting ways with Lukas Zwirner. They were together for about a year and were even rumored to be engaged. The reasons for their breakup were not disclosed, but it was initiated by Miller.