British Prime Minister Boris Johnson secretly married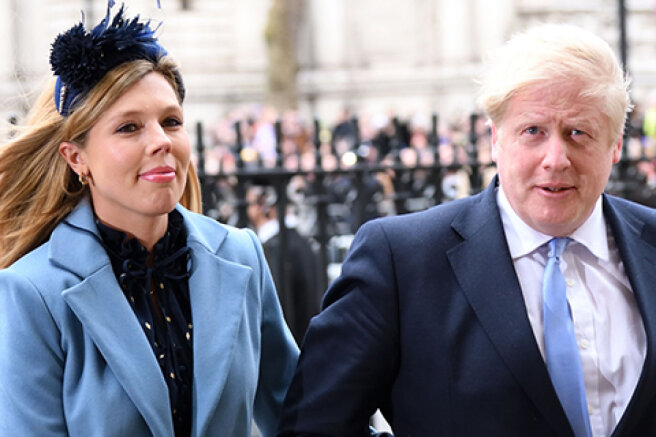 British media reported on the wedding of 56-year-old British Prime Minister Boris Johnson and his 33-year-old lover Carrie Symonds. The ceremony was secret and took place in Westminster Cathedral, and only 30 people from among the closest friends and relatives of the couple were invited to it — the couple had to go to such measures because of the coronavirus pandemic.
Boris and Carrie's wedding was also attended by their one-year-old son Wilfred. At the same time, none of Johnson's subordinates knew about the upcoming ceremony. Eyewitnesses claim that Westminster Cathedral was closed for the celebration specifically for Johnson and Symonds. The ceremony itself lasted about 1.5 hours: the lovers walked to the altar to classical music, exchanged vows and sealed the union with a gentle kiss.
He was incredibly happy, looked very good and was in a smart suit. As she walked down the aisle, he literally stared at her. They read out their vows and then kissed. The couple looked madly in love and happy,
- said an eyewitness of the celebration in an interview with The Sun.
For Boris Johnson, this marriage was the third, but Carrie Symonds went down the aisle for the first time. The affair between Boris and Carrie, who previously worked at the headquarters of the politician in the London mayoral election in 2012, became known in early 2019. A year later, the couple announced their engagement and the imminent addition to the family.
Boris and Carrie's son Wilfred was born in April 2020. For Boris Johnson, this is officially the fifth child, while there are rumors in the press that the Prime Minister has several more illegitimate children.