Renee Zellweger reveals she loves getting old and criticizes anti-aging ads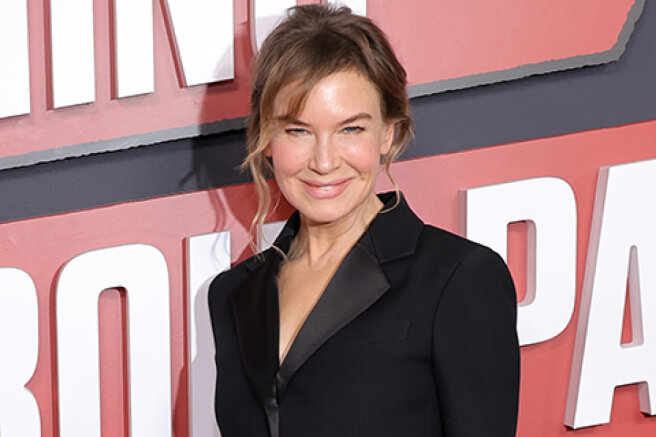 Renee Zellweger gave an interview to The Sunday Times in which she talked about accepting her age and criticized the ads for anti-aging beauty products that encourage women to try to look younger.
The 53-year-old actress said she enjoys getting old and is "not at all interested" in being 23 again. She said that, having celebrated her 50th birthday in 2019, it was like starting life from scratch.
Turning 50 felt like a brand new start with no nonsense, a moment where you can stop listening to all those voices in your head, let go of all those expectations from other people, and be your true self. The actress criticized ads that encourage women to use various beauty products to look younger.
All these ads telling us we don't need to look our real age, telling us to buy all their creams and all the rubbish they want to sell us - are you saying that I have no value anymore because I'm 53?
There is a big difference between wanting to be the best, brightest version of yourself and wanting to be something you are not. To be bright and beautiful, you must accept your age, otherwise you live as if apologetic. I don't find it beautiful. The star of the film "Bridget Jones's Diary" added that she does not pay attention to what they write about her in the media or social networks. She admitted that she does not have personal accounts, because she is "scared" by the need to constantly check her phone.
In 2010, Renée Zellweger announced her hiatus from acting. The actress said in an interview that she was "exhausted" by a busy work schedule. She added that she decided to challenge herself and try to "live a different life." In 2022, the actress returned to the cinema, starring in the TV series "There's Something About Pam".