Off-duty: billionaire Jeff Bezos and Lauren Sanchez spend time in London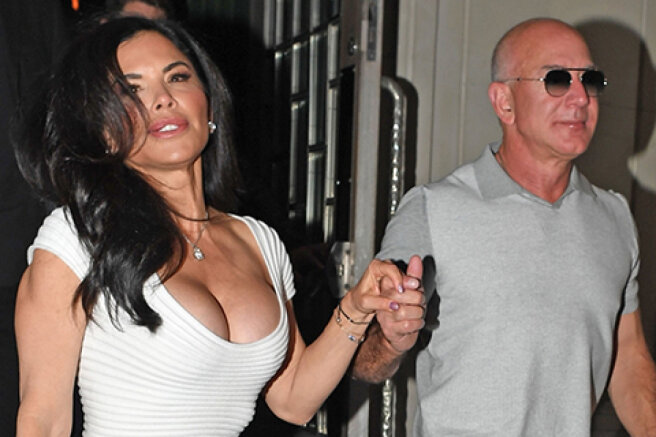 Amazon founder Jeff Bezos and Lauren Sanchez spend time in London. Yesterday the paparazzi caught them at the exit of the five-star hotel The Connaught Hotel in the prestigious area of ​​Mayfair. The couple went to dinner at The Wolseley restaurant, for which Lauren chose a white bodycon dress with a deep neckline.
The trip of one of the richest people on the planet to London has been in the spotlight of the press in recent days. So, The Sun newspaper reported that Bezos made a private tour of Buckingham Palace and had dinner with actor Tom Cruise. According to the palace staff, he showed particular interest in the Throne and Ballrooms. According to them, Bezos' visit to the exhibition, dedicated to the platinum anniversary of the reign of Queen Elizabeth II, nevertheless coincided with the opening hours for the public, so the billionaire was "quietly escorted from room to room to hide his visit from the last remaining visitors."
Bezos is now estimated by Bloomberg at $145 billion. This makes him the second richest person in the world after Elon Musk.
Lauren Sanchez and Jeff Bezos have been dating since 2019. At the time of the beginning of the novel, both were still officially married, but soon filed for divorce almost simultaneously. After that, they stopped hiding their relationship.