Off-duty: Carla Bruni and Nicolas Sarkozy relax on a yacht in Spain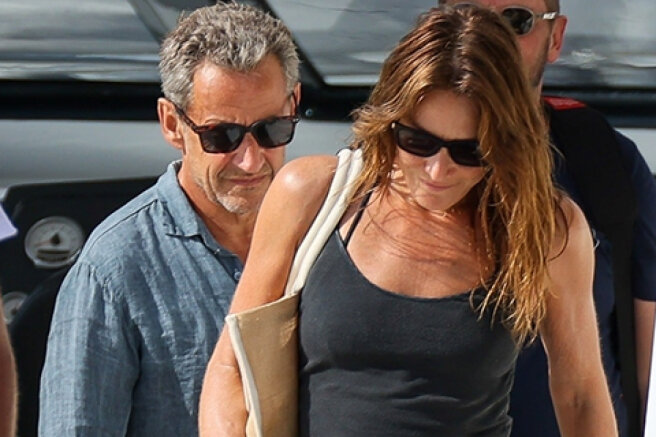 Carla Bruni and her husband, former French President Nicolas Sarkozy, are on holiday in Spain. The couple was noticed while relaxing on a small yacht of their friend, the famous French actor and director Christian Clavier. The couple went on a boat trip between the islands of Ibiza and Formentera. Sarkozy took a dip in the sea with pleasure, but Carla preferred to wait for him on board, hiding from the scorching sun.
Sarkozy's appearance abroad has come as a surprise to many, as last September the ex-president was sentenced to a year of house arrest in a 2012 campaign finance case. This was already his second term - in March of the same year, he received a year of house arrest in a corruption case.
However, in France, he has already appeared in public, for example, he accompanied Carla to the presentation of the Bvlgari brand in Paris in June of this year.
Carla herself recently gave an interview to Madame Figaro magazine, in which she said that she liked being the first lady, but she was glad to return to a more relaxed life. The model also admitted that she has to make incredible efforts to maintain her physical shape - she spends two hours a day on sports.