Granddaughter of ex-president of Uzbekistan Mariam Tillyaeva accused Amiran Sardarov of treason after reunification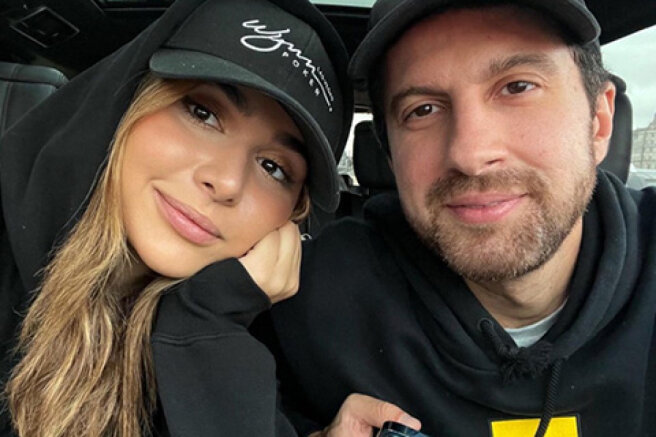 The granddaughter of the first President of Uzbekistan Islam Karimov, Mariam Tillyaeva, accused her lover, blogger Amiran Sardarov, of treason.
Earlier it became known that the couple resumed their relationship after a divorce and a series of scandals: the girl accused her ex-husband of domestic violence, as well as stealing jewelry. Mariam explained suspicions of theft by her forgetfulness. I hope the jeweler shows up someday. I love you. I believe that you are not a thief. How can I date a person who is a thief? This is illogical. I hope I can find it somewhere, " she said.
However, a month after the reunion, a new scandal occurred in the relationship of the couple: Mariam said that the blogger invited a girl with whom she cheated on her to stream to their apartment. Amiran invited the escort he was sleeping with to the apartment to stream. Is it ok guys? I'm shaking all over. My family and friends were right. I can't find my place. I left for dinner 20 minutes ago.
My things, my house, my space... Our nest. Invite a cheap escort to the stream with which he cheated on me… How is it possible after I forgave you? How can you treat a person like that? – Mariam addressed subscribers on Instagram *.
Amiran himself, in the correspondence published by Mariam, justifies himself and claims that the girl is just a friend, but Tillyaeva is in no hurry to believe him. Forgive me, please, for this circus. I just do not understand how it was possible, and what should I do next. I'm a fool. I am a clown. I get so humiliated every time. I stupidly break my life ... Okay, I'll hire good lawyers and go ahead, with a song. I don't want to talk about him today and know him, to be honest, " Miriam wrote in the story.
The couple's subscribers have their own opinion about the relationship between Mariam and Amiran: many believe that in this way they are trying to attract attention to themselves.
Mariam Tillyaeva and Amiran Sardarov got married in April last year, but divorced 9 months later. During their marriage, a number of scandals occurred: the loudest was the story of a naked photo of Mariam, which Sardarov published on social networks. After this incident, the girl faced criticism from relatives and compatriots.
*Instagram (owned by Meta, a recognized extremist organization in the Russian Federation)