Miranda Kerr and Evan Spiegel posed for the cover of Vogue and told if they want more children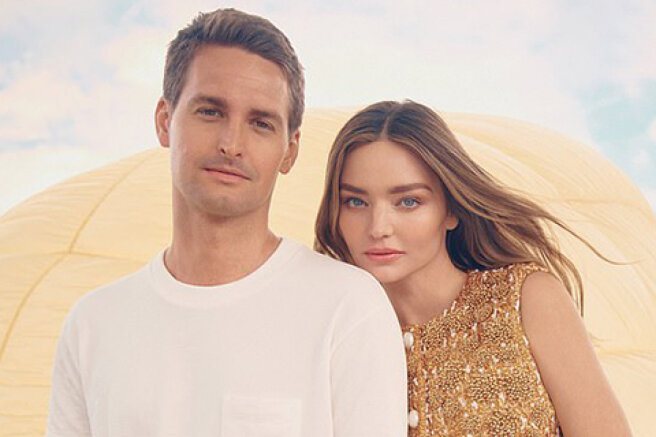 Miranda Kerr and Evan Spiegel starred for the new issue of Australian Vogue and told whether they plan to expand the family and how the ex-husband of model Orlando Bloom is involved in raising their son.
The Australian Kerr and the American Spiegel, who is the co-founder of Snapchat, have three children growing up in the family - two-year-old Miles, four-year-old Hart and 11-year-old Flynn - the son of Miranda from Orlando Bloom. When asked by a Vogue correspondent about whether she and her husband want more children, Kerr replied:
I really enjoy being a mother and have always wanted three sons. Therefore, I am very happy that I have three healthy boys. As for having more children, I'm open, let's see how the Lord decides.
Miranda confirmed that her ex-husband and his wife Katy Perry are actively involved in raising Flynn:
I am very happy that we are raising our son together with Orlando and Kathy. From the first day that Orlando and I decided to part ways, we agreed that Flynn's needs would always come first, not ours. Based on this, we make decisions. Family is always my number one priority. In second place is work, then my company - it is also like a child for me. And at the last, unfortunately, my friends, but I think it will not always be like this.
Kerr and Spiegel also shared how their lives have changed since they met in 2014. As it turned out, the model fascinated Evan, who was mainly interested in computers at that time, with yoga and proper nutrition.
I definitely minimized the amount of fast food. On the first date, I felt like I was speaking a different language when I told him about healthy eating. After all, he grew up in America, where there is a completely different diet. So we balanced each other to some extent,
Miranda says. According to the model, she immediately began to cook healthy meals for him and Spiegel, "perhaps because of this, he got married."
A funny story, on my 30th birthday, a designer from our company made a small cartoon about me - in it I bring fast food to work every day, and then one day I suddenly come with lunch in a container. The next frame is already our wedding,
— said the businessman.
Miranda and Evan have been married since May 2017. The couple spends most of their time in Los Angeles, but they have a large estate in Australia, where they shot for Vogue.
Kerr continues to act in commercials and glossy publications, although not as actively as before. She also develops her own cosmetic brand Kora Organics.