"Beach for two": Kim Kardashian has a rest with Pete Davidson and shares a photo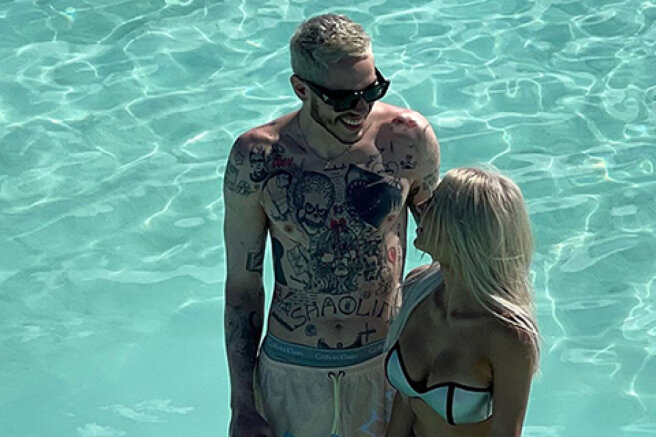 Kim Kardashian is relaxing with her boyfriend Pete Davidson and posting photos. Most of the time, according to these reports, the couple prefers to spend on the beach, boating or hiking and enjoying the sun.
Beach for two,
— Kim signed a series of pictures in which it is noticeable that the couple was able to retire to a quiet place on the coast.
The serenity of the rest of the stars of reality shows and social networks have already been noted in the telegram.
Kim is learning to enjoy simple pleasures. With a cute one on a boat. That's what a young boyfriend means,
— they wrote in the channel "Only to no one".
Kim can now rest with a calm soul — it seems that the end has been put in the scandal with Marilyn Monroe's ruined dress. Ripley's Museum staff Believe It or Not! Kim's involvement in the damage of the unique outfit was denied. According to them, the damage was recorded earlier.
The fact that Kim Kardashian wore a Monroe dress caused heated controversy, but the fact remains that she did not damage the dress in any way in the short time that it was on her during the Met Gala,
— the statement says.
The museum also noted that the report on the condition of the dress for 2017 says that "several seams are stretched and worn out."
This is not surprising, given how delicate the material is,
— said the museum staff.
This dress, in which Monroe sang the song Happy Birthday to President John F. Kennedy in 1962, is considered one of the most famous in the world. Earlier, Kim was severely criticized online, as many suggested that she was the one who handled the dress carelessly during her appearance at the Met Gala.