A rare joint photo of Liam Hemsworth and his girlfriend Gabriella Brooks has appeared online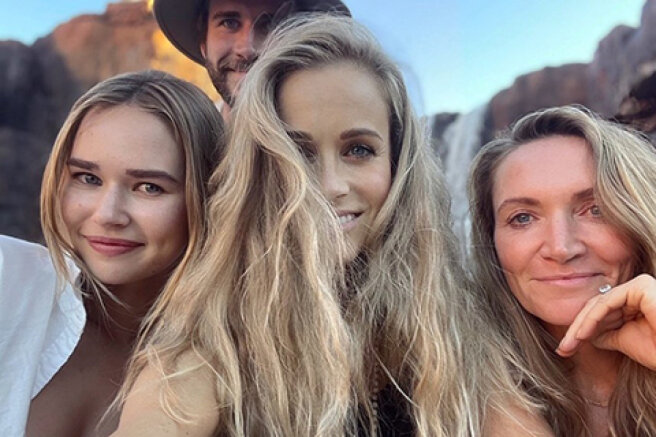 The relationship between actor Liam Hemsworth and model Gabriella Brooks has been going on for a year and a half. All this time, the couple did not advertise them and led a closed lifestyle: the experience of previous relationships with Miley Cyrus taught Liam once again not to share personal things.
But recently, a friend of Gabriella published a rare picture of the couple in the social network — she showed a photo from the birthday of Gabriella (she turned 25), which she celebrated a few days ago in a circle of relatives. In the photo, Brooks and Hemsworth pose with a friend of the model and the wife of Hemsworth's older brother Luke-Samantha.
Beloved 31-year-old Hemsworth has long been introduced to members of his family. The couple spends a lot of time in their homeland in Australia-where Hemsworth returned after his divorce from Miley.
Liam and Gabriella have a lot in common, including hobbies: they both love surfing, so they can often be found on the beach. Insiders note that Gabriella is a very simple and reserved girl, which Liam really likes. In this, she seems to be the complete opposite of his ex-wife Miley Cyrus, who has a cool temper.
According to insiders, Hemsworth is very happy right now. He healed the wounds of his soul, and this, of course, is no small merit of his new girlfriend.
But Miley, it seems, the past relationship has not yet let go. Not so long ago, she admitted that she still loves her ex-husband.