Emily Ratajkowski was convicted for tattooing on the body of her one-year-old son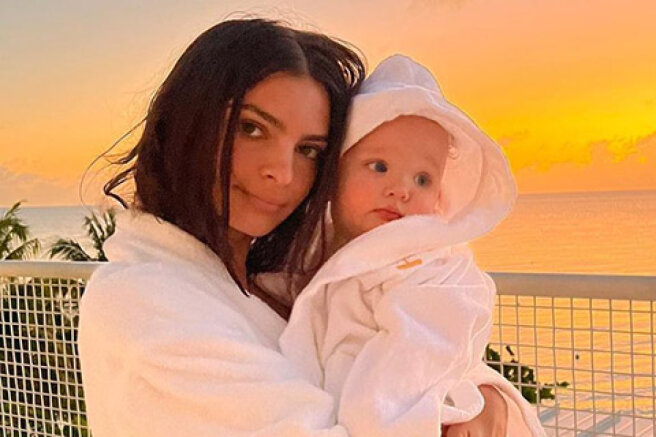 Model Emily Ratajkowski found herself in the center of a new scandal after she posted on Instagram* a photo with three tattoos in honor of her son Sylvester: the baby's nickname "Sly" is stuffed on different parts of the body. Presumably, Emily herself, her husband Sebastian Beer-McClard and their child Sylvester are in the photo.
Under the post , the model wrote:
Sly forever (Sly forever).
The subscribers of the model did not figure out where whose tattoo was, and assumed that one of the tattoos was depicted on the baby's body. Fans met this decision with harsh criticism:
He's too small for a tattoo,
I really hope you didn't tattoo the baby,
Isn't it a little early to get him tattoos?
Oh, my God, she got her baby a tattoo!
Emily herself has not yet responded to the comments of fans.
It is not the first time that Emly Ratajkowski finds herself at the center of scandals related to the improper upbringing of a baby. So, earlier the model was criticized for her inability to handle a child: Emily was reproached for holding the child "like a bag" and caring more about good shots than about the comfort of the baby.
Emily Ratajkowski and Sebastian Beer-McClard became parents for the first time in 2021. After the baby was born, the model told fans that she "wouldn't know the sex of the child until she was 18" until he told her himself, and added that she wanted to raise Sylvester without gender stereotypes.