Off-duty: George Clooney with his wife Amal and friends in France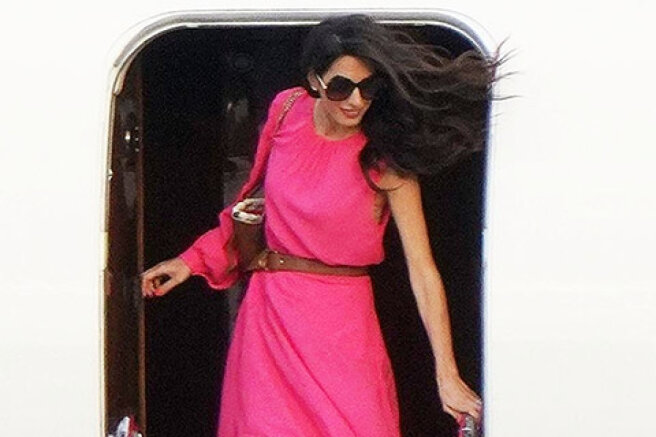 George Clooney and his wife, lawyer Amal Clooney, were caught in the lenses of photographers at the airport in France, where they arrived on a private plane with their friends, supermodel Cindy Crawford and her husband Randy Gerber.
Earlier, rumors appeared online that George Clooney intends to purchase an estate in the south of France with an area of 425 acres (about 171 hectares) and a value of about 7.9 million euros. The estate is located next to the property of Brad Pitt.
George Clooney and Randy Gerber have been friends for more than 30 years and even founded a joint company that produces tequila. In 2017, the company was sold, but Clooney and Gerber continue to participate in its activities.