Dress Code. The Bvlgari presentation was held in Paris. Among the guests are Tina Kunaki and Vincent Cassel, Anne Hathaway, Carla Bruni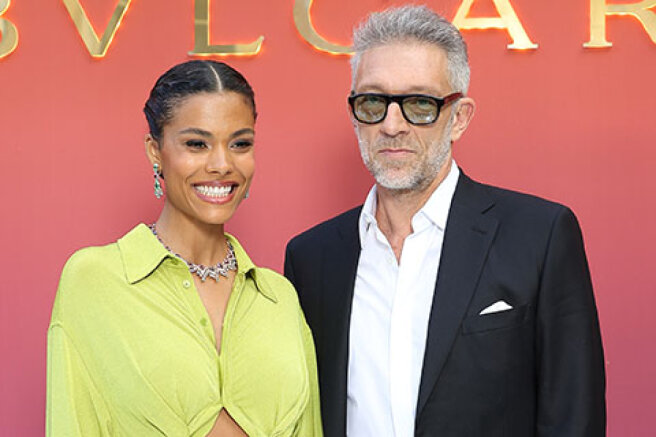 Yesterday, a presentation of a new collection of Bvlgari jewelry brand called Eden The Garden of Wonders ("Eden, the Garden of wonders") took place in Paris. The guests were Tina Kunaki and Vincent Cassel, Anne Hathaway, Carla Bruni and Nicolas Sarkozy, Priyanka Chopra, Adele Exarkopoulos and the soloist of the popular K-pop group Blackpink Lisa.
The focus was on Hollywood actress Anne Hathaway in a bright yellow Valentino outfit - she recently became the ambassador of the new Bvlgari collection and has already managed to star in an advertising campaign. At the presentation, Ann appeared in a transformer necklace with a 6-carat yellow diamond from the last collection (Zendaya also wore jewelry to the Oscar ceremony last year).
Priyanka Chopra came to the party in a dress by the Russian brand Rasario (it seems that in the fashion world everything Russian is subject to cancellation to the least extent).
Carla Bruni, who came to the evening with her husband, former French President Nicolas Sarkozy, was not just a guest: she took part in the show of the new collection with other models, and then performed for the audience with musical numbers.